It was an easy 'yes!' when iconic New York brand Tibi reached out to us recently and invited us to view their new season collection. Happening to coincide with a trip to New York, heading into the Tibi showroom and meeting Amy and the team was an absolute delight! There was no doubt that Tibi was going to be a perfect fit for GRACE and the style universe we have cultivated through our partnerships with the world's best designer brands. In love with the thoughtful cuts and luxurious fabrics, interesting hues and clever styling, discovering Tibi's latest collection and making our selection for GRACE was indeed a pleasure.
To celebrate our launch of the brand, Tibi's designer Amy Smilovic answered some questions for us including her favourite New York spots!
What is your definition of luxury and how does that define Tibi?
Luxury is character, thoughtfulness, and pride.
I think this is why I can find luxury in a tiny shop in San Miguel de Allende when a woman is crafting her embroidered napkins by hand. She's an artist, she has put time into her work, and she has all the pride in herself, her beliefs and her heritage that shows in every stitch.
I hope people see that in what we create. It's certainly how we feel when we are creating and why I've purposely kept our team very small and intimate.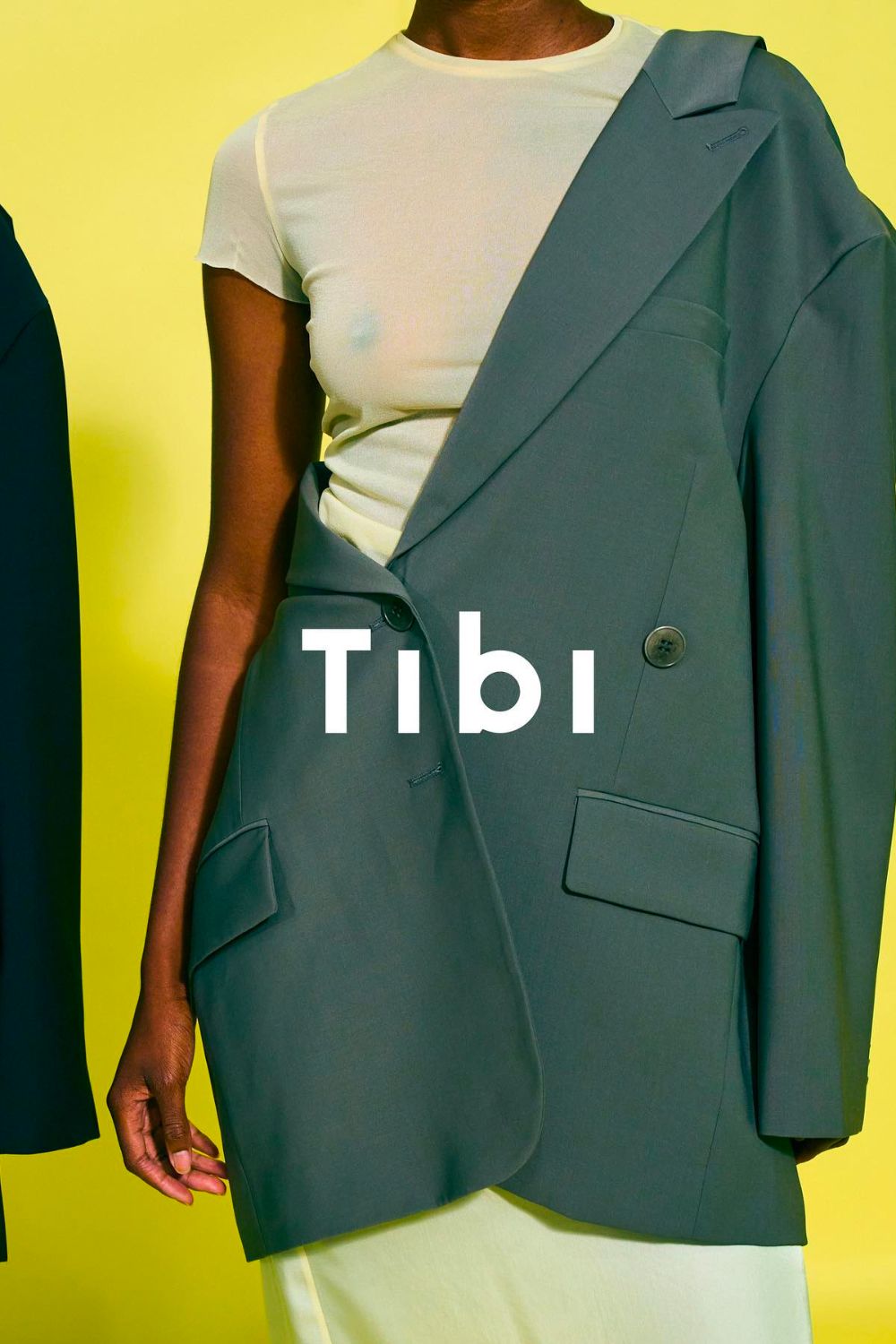 Well balanced between
modern
, relaxed and
heritage
influences, discover the brand's
fundamentals
collection.
Well balanced between modern, relaxed and heritage influences, discover the brand's fundamentals collection.
Defining Creative Pragmatism. What does it mean? Why does it matter?
Creative Pragmatism is the balance we seek in our style to be fully creative but wholly pragmatic at the same time. Form with functionality. It really helps put your arms around how to describe your style in a world that's always relied on one dimensional terms: sexy, powerful, bohemian, etc.
My personality and what I want to reflect in my clothing goes much deeper than that and I needed a term that would help me get through facets of my life. I found myself, and now I know hundreds of thousands of others as well, were choosing an adjective per outfit per day - or part of the day. Sexy for Saturday night. Bohemian for vacation. Classic for work. As a result, they felt they had multiple personalities, multiple wardrobes, and nothing ever really struck a chord.
What I've defined is a way of thinking about who you are - your core - and naming it so that you can show it. And to be Creative and Pragmatic often means that what you are giving off is a sense of ease, an open-mindedness that's always pushing forward, and a respect for workmanship and craft. In other words, Chill, Modern and Classic.
How are you styling the Scottie Joggers for winter?
The Scottie Jogger for winter is the ultimate 12 mo'er pant - good every month of the year - and the PDW - going from Play to Dinner to Work. The key is to lean into the irony of the fabric.
It's a rich Italian sporty knit - like what you imagine to have been fabulous about the 70s types old school tennis fabrics only much more modern and interesting. That knit gives any outfit friction - the good kind. A strict blazer becomes much more eased out with these pants, a slouch sweater takes on more interest, and a button-down dress shirt gets paired with a polar opposite item, giving much more depth to the look and how you feel.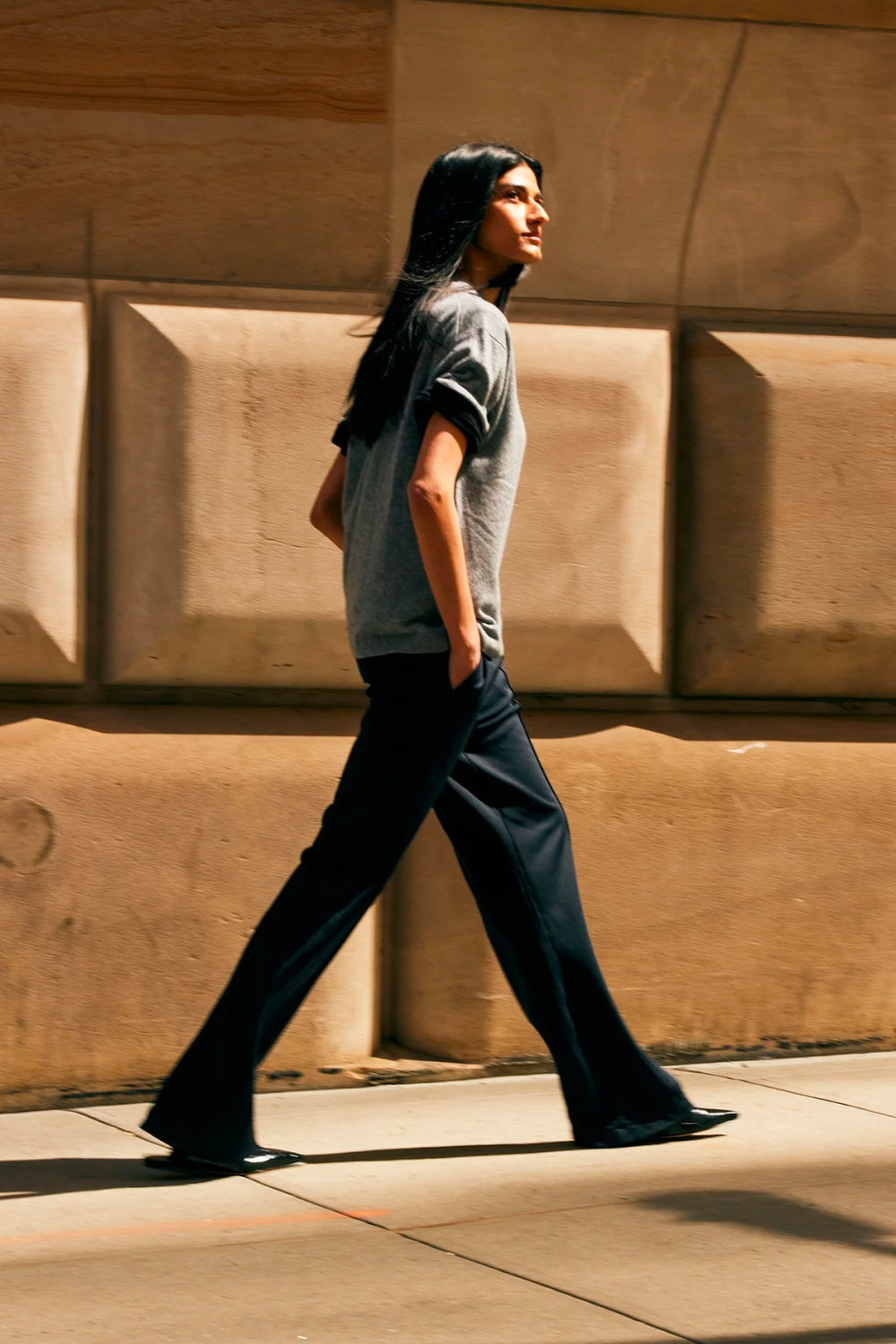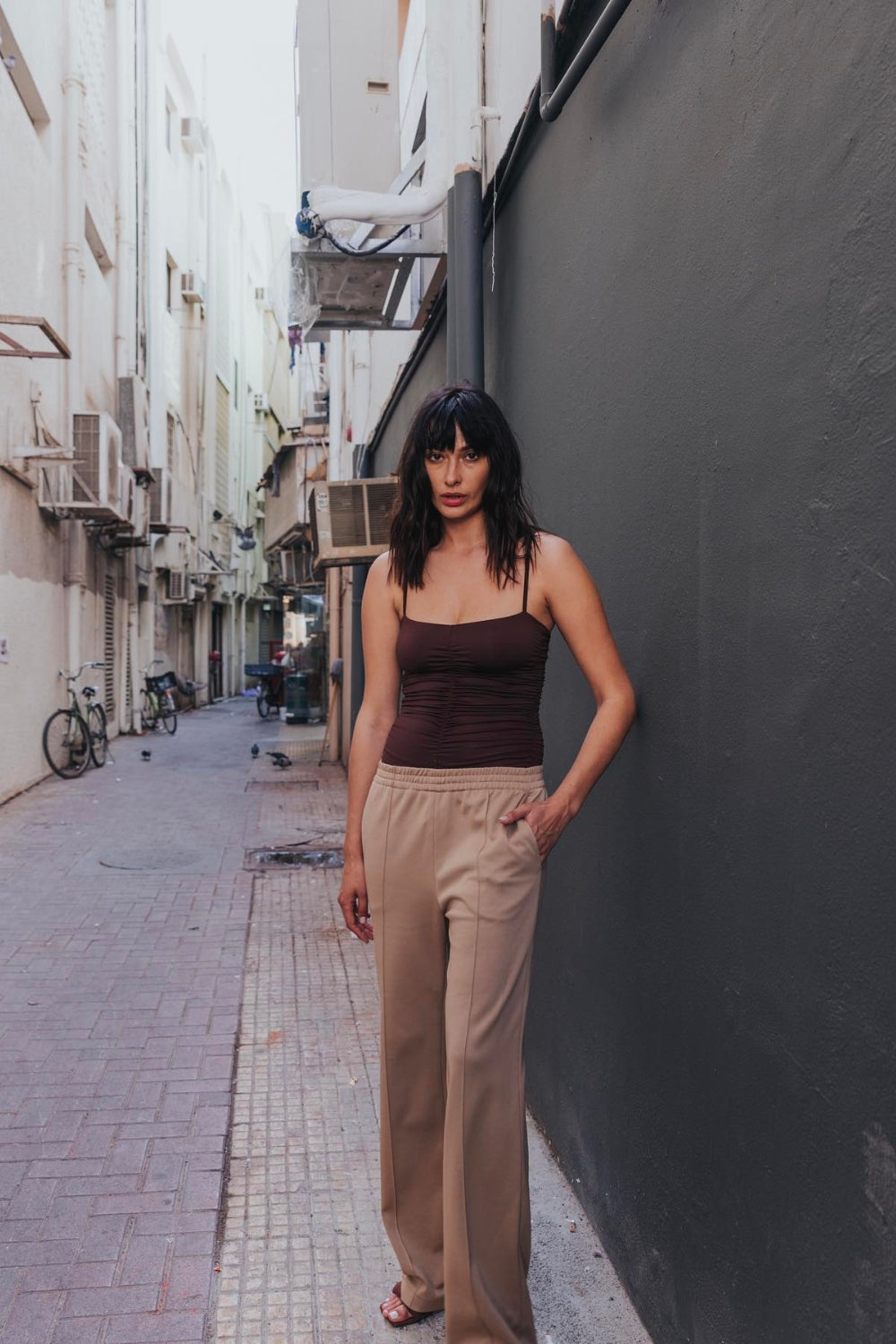 Just add a blazer for mild winter nights.
For the ultimate wardrobe building block, look no further than the Active Knit Scottie Jogger
For the ultimate wardrobe building block, look no further than the Active Knit Scottie Jogger
What do you never leave home without?
I never leave home without my PROCREATE on my iPad - I'm always sketching - and that is the best app - and bonus, the founders created this from Tasmania - they're incredibly independent and my idols!
Tell us three of your favourite places to eat or drink in NYC?
(1) Misi in Brooklyn is absolutely one of my favourite restaurants on earth. It's the definition of luxury in food - a small menu, that is completely purposeful, and the pride is there. Amazing pasta, the gelato….heaven.
(2) For coffee - if you're visiting Manhattan I would go to Barney Greengrass every time - I've been going there for 30 years; it's been there way longer than that, it's an institution you want to visit.
(3) And for lunch, Joe's Steam Rice Roll at Canal Street market on the edge of Soho. It's kind of like a giant Chinese rice crepe - you choose the fillings - stand to eat. It's amazing.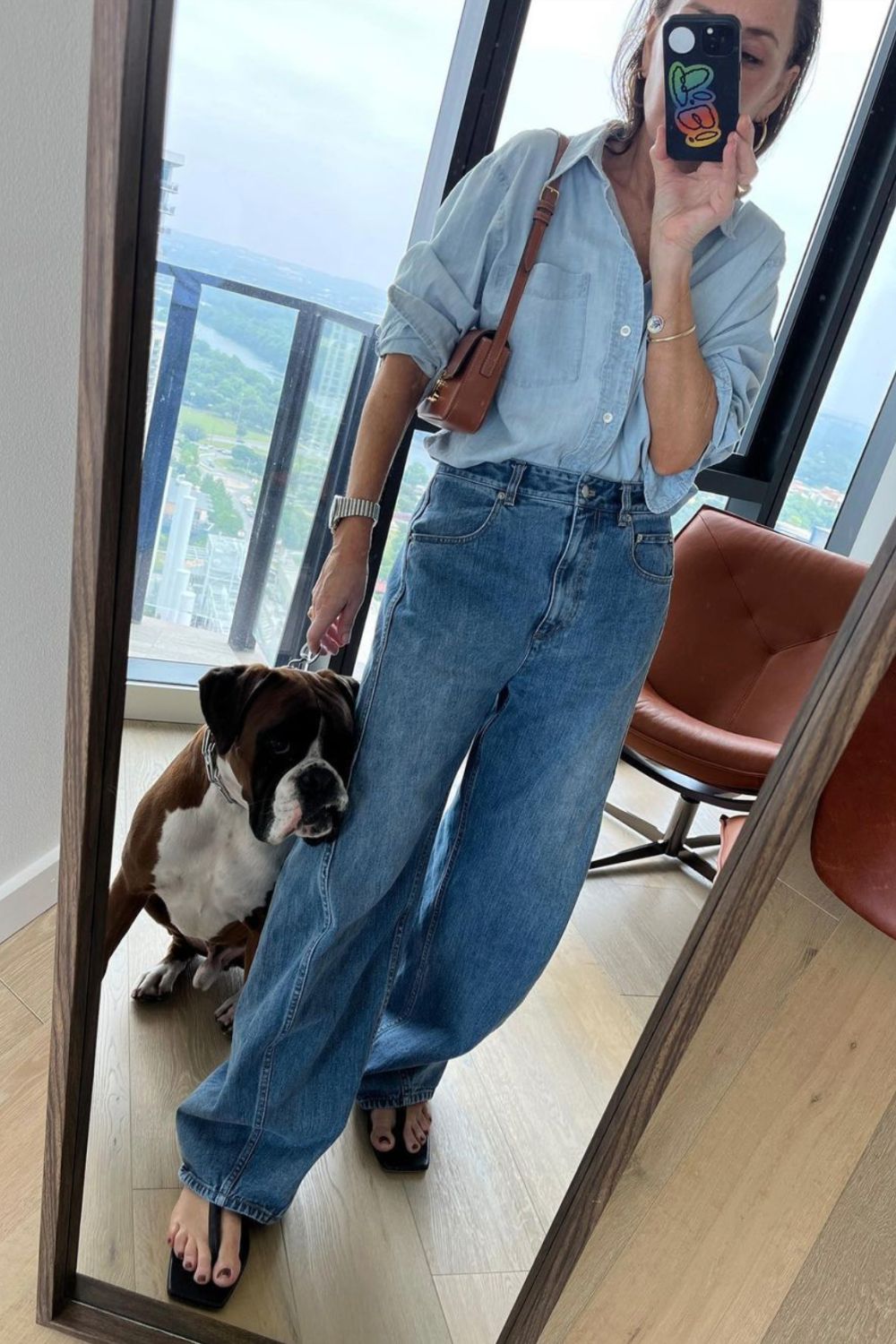 MISI - Brooklyn, New York City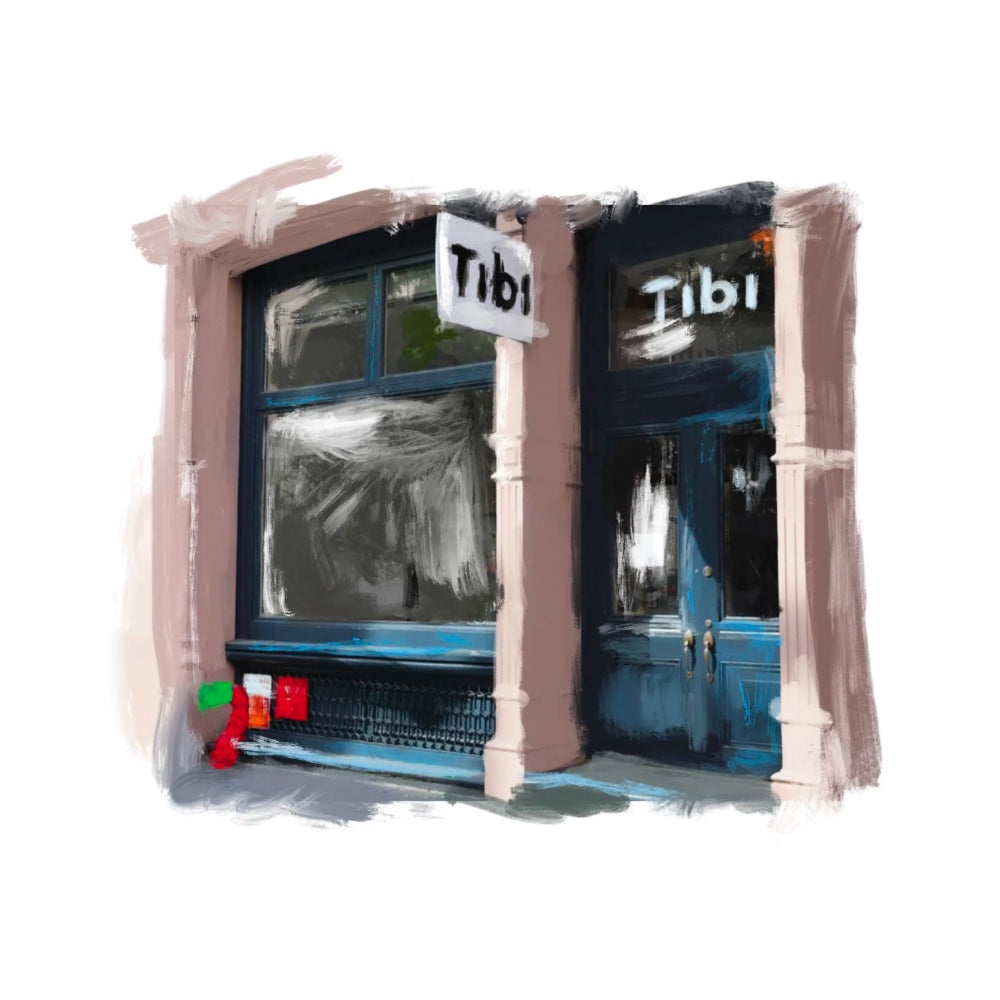 Barney Greengrass - Manhattan, New York City
Tell us your favourite books so far this year?
(1) "Unreasonable Hospitality" by Will Guidara; Mulk Raj Anand's
(2) "Untouchable" and "Signal Fires" by Dan Shapiro.
I'm also OBSESSED with @mullchuckle - it's an account run by the head of programming at HBO, Amy Gravitt - she has all her favourite books here and I trust her taste implicitly.