Heading to the Big Apple this Spring? Let us help you discover the best of the city whilst also expertly packing for your time there. For a personalised guide and packing list, simply contact us here!
Fashion is the armour to survive the reality of everyday life
- Bill Cunningham, NYC
What to Wear in New York City
When packing for spring/ summer in New York, our style leans towards offhand edginess for day and sophisticated cool for night. As the weather can be variable, we opt for lighter fabrics and separates that can be layered and mixed depending on what we're doing each day.


Outfit 1 (above, top) - strolling our favourite neighbourhoods downtown, coffee in hand as we wander between the cafes, stores and galleries of the Meatpacking District, Soho and Nolita.
Eat at Cafe Gitane, Sadelle's, Laduree, Balthazar, Carbone, Los Tacos #1, Sugarfish and Sant Ambroeus
Visit The Highline, The Whitney, Chelsea Markets, Washington Square Park, Chinatown and The Lower East Side
Wear a flattering cotton rib tank from Rika Studios underpins this outfit. Add a lightweight long sleeve t-shirt in the perfect pop of pink, effortless cargo pants and chic all black leather Birkenstocks for all-day comfort. A handy straw basket bag completes the look.


Outfit 2 (above) - comfort and style are equally important to us when travelling. Head uptown looking and feeling your best in this vest and pant combo.
Eat at Ralph's, the Polo Bar, Bemelmans, Dowlings, (RIP Fred's)
Visit Summit One Vanderbilt, upper Fifth Avenue, Central Park, the Met, UES
Wear a matching set paired with a tonal sneakers and a crossbody bag. When heading out to dinner, just change up your shoes and accessories to elevate this look.


Outfit 3 (below) - a crisp cotton shirtdress is perfect for New York, with the cuffs pushed up on warmer nights. Whether worn with a heel or flat sandal, it'll look perfectly polished-yet-cool to head out to explore the nightlife! Alexander Wang's crystal embellished dresses are one of our favourites, available in two colours.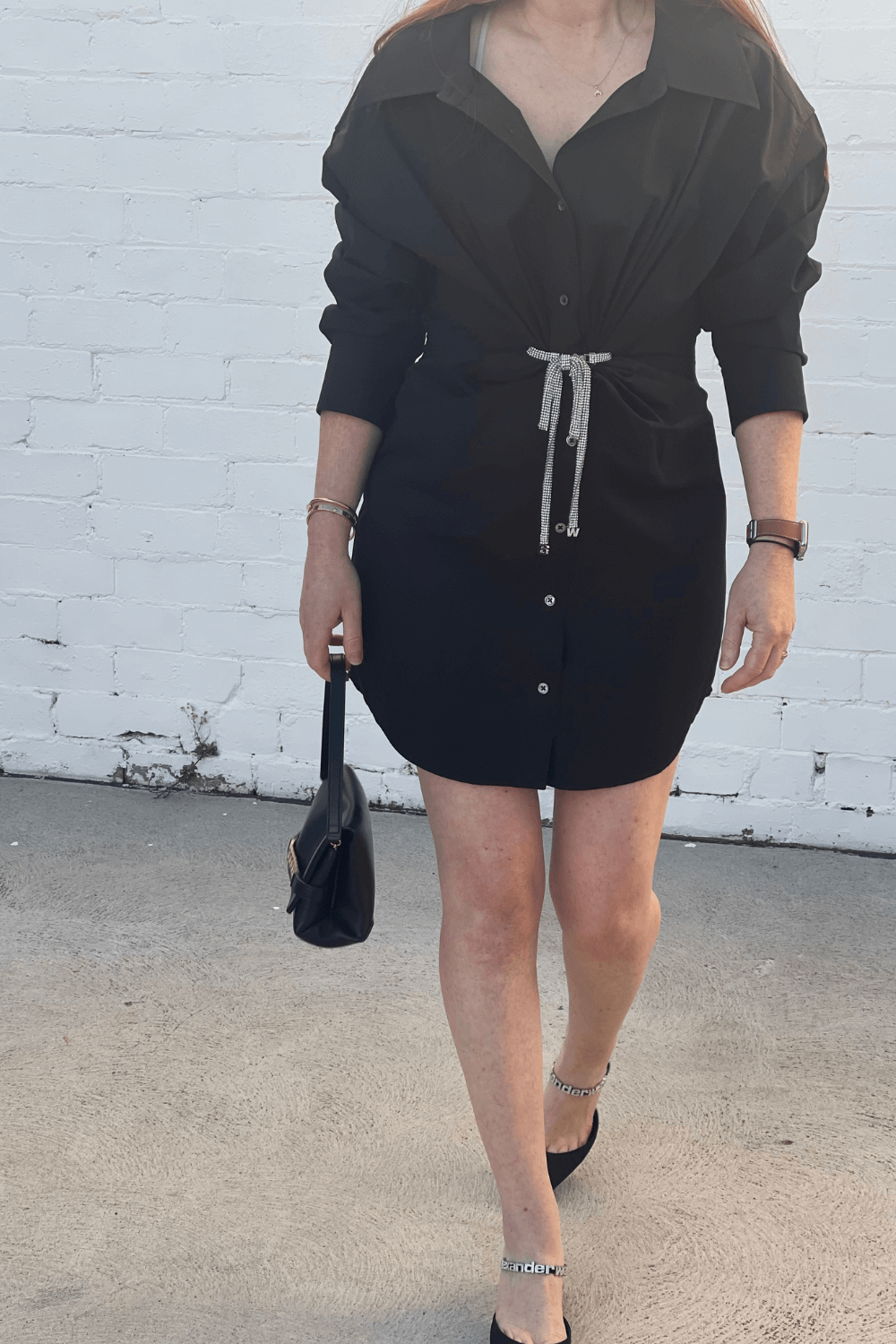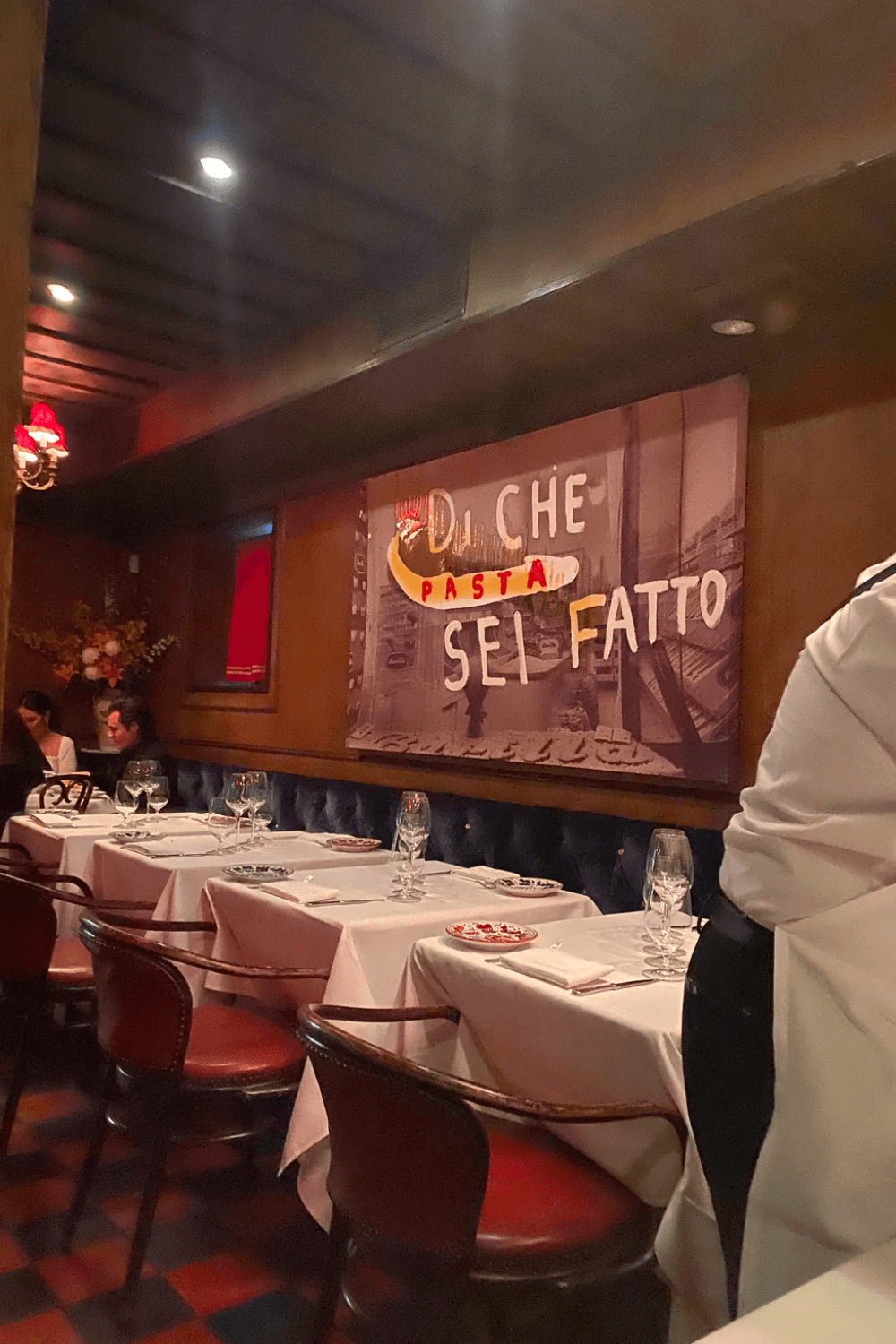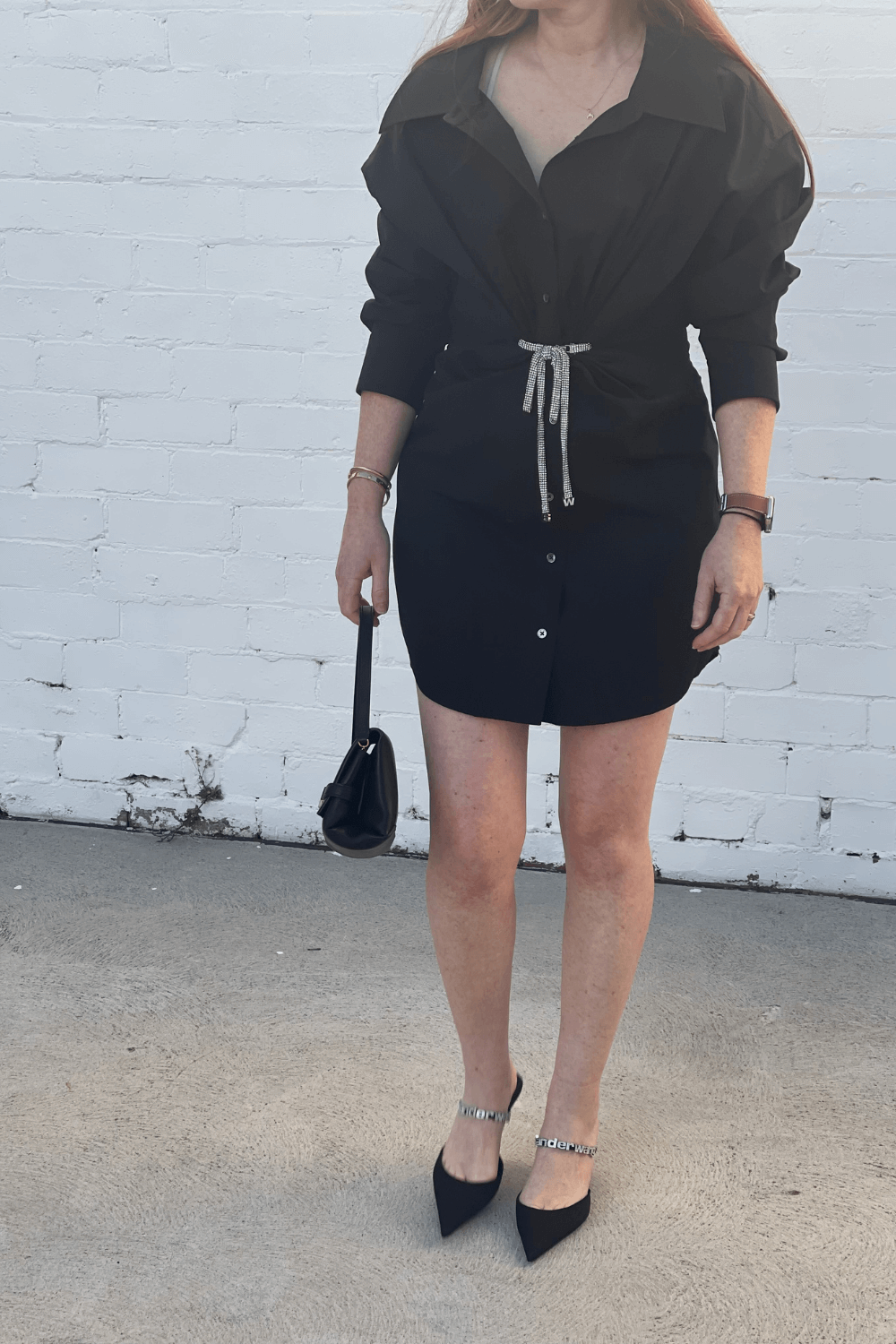 Little beats the energy of New York in spring. Regardless of where you choose to base yourself in the city, its delights abound around every corner, from walking across the Brooklyn Bridge to a visit to Yankee Stadium and everything in-between. In need of some inspo? Try one of our suggested itineraries below.


Day 1 - Take the 2-hr Circle Line Tour from midtown to see Manhattan from the water, particularly stunning with spring's gorgeous weather. Once back walk downtown along the High Line to Chelsea Markets for takeaway coffee and snacks (try Ninth St Espresso, Black Seed Bagels and Los Tacos #1) and then a visit to The Whitney Museum. Explore the shops and streets of the Meatpacking District before ambling along Bleecker Street towards Washington Square Park. From here, head south through Soho/ Nolita for the rest of the afternoon. Lunch along the way at Balthazar, Cafe Gitane, Sant Ambroeus, Sugarfish or Sadelle's.
For sweet treats, pop in to Dominique Ansel Bakery or Laduree. For a spot of unexpected fun, visit the Color Factory. Finish the day with dinner at Carbone and head back to the Meatpacking for drinks at Restoration rooftop.


Day 2 - Start at Washington Square Park and walk up Fifth Avenue to the Flatiron. Stop at Ralph's for a delicious takeaway pistachio milk latte and pastry before heading past Eataly up Fifth Avenue to Grand Central Station (breathtakingly beautiful no matter how many times you've seen it). Enter Summit One Vanderbilt and visit the impressive three storey interactive observation decks. Once down, meander back to Fifth Avenue to visit Rockerfeller Centre, Saks and the various stores on the way to Central Park. Grab lunch along the way from Shake Shack (yes, we love it) or Cipriani's or Sarabeth's. End the day with dinner at The Polo Bar.


Day 3 - Head downtown to Noho (perhaps get a piercing at Maria Tash), the East Village and Lower East Side, exploring the shops and cafes (John Derian, Economy Candy, Supreme etc), making your way to the Financial District to tour the World Trade Centre area. Walk over the Brooklyn Bridge to take in the city from a new perspective. If you plan to spend the rest of the day exploring DUMBO and Williamsburg, book dinner at Oxomoco to end the day.



Our Packing Essentials
- a light wide leg jean for day to night dressing
- chic, comfortable pants
- a pair of tailored shorts
- a couple of tanks/ sleeveless tops
- a shirtdress and a summer daydress
- a matching set of shirt/ shorts or vest/ pants
- two pairs of sneakers
- two pairs of sandals
- a pair of heels
- for cooler temps, a long sleeve top/ oversized shirt/ crop jacket
- sunglasses, hat, day bag, evening pouch