Your Guide to Spring Racing Fashion
October 20, 2023
Uniquely Melbourne, the annual Spring Racing Carnival is an opportunity to embrace fashion and style in your own idiosyncratic way. With each race day having a distinct dress code, it is a chance to take sartorial strides in a number of directions and have a lot of fun while doing so! From Derby Day's sophisticated monochrome elegance to the enchanting florals of Oaks Day, discover our comprehensive guide to dressing for one of Melbourne's biggest fashion events!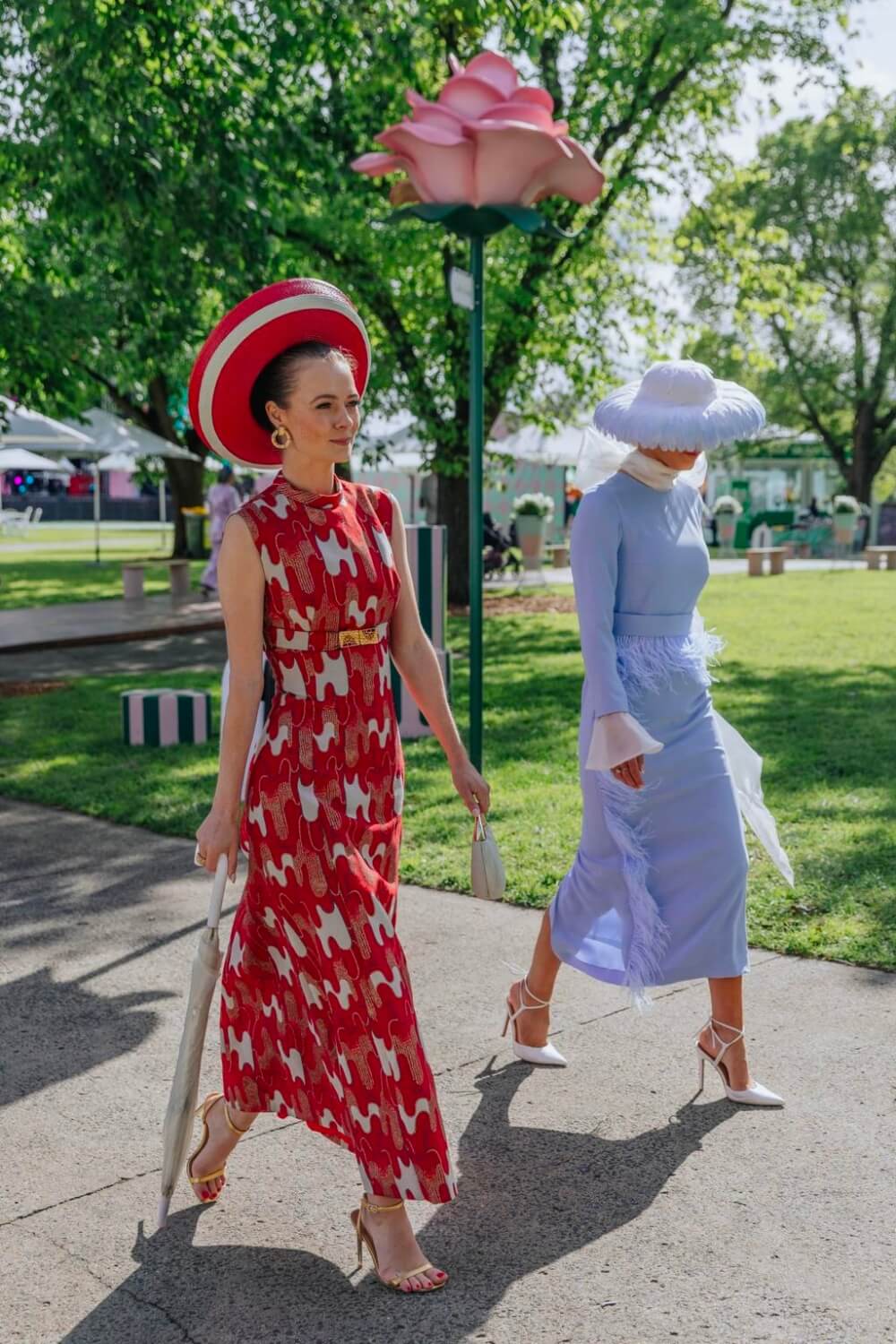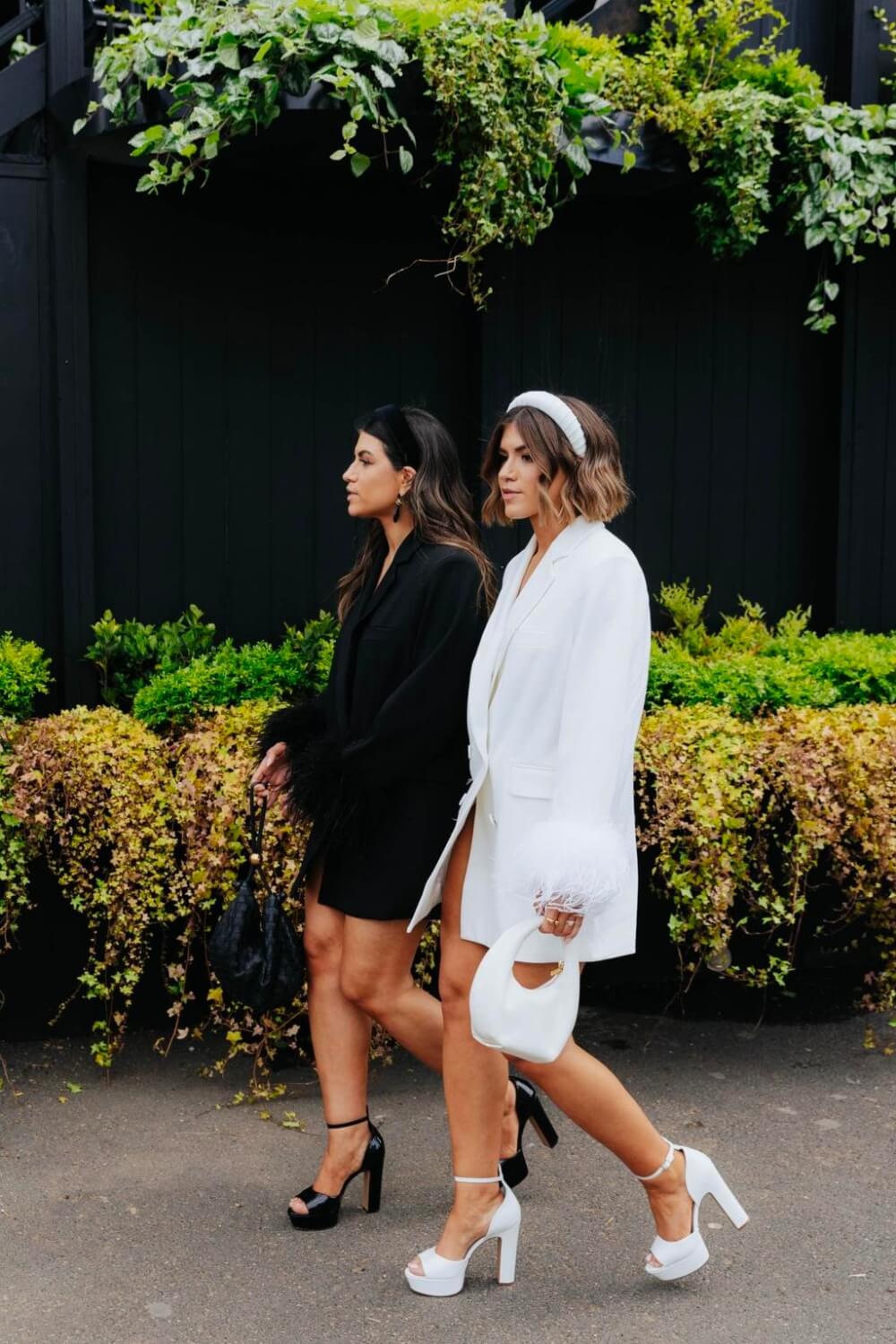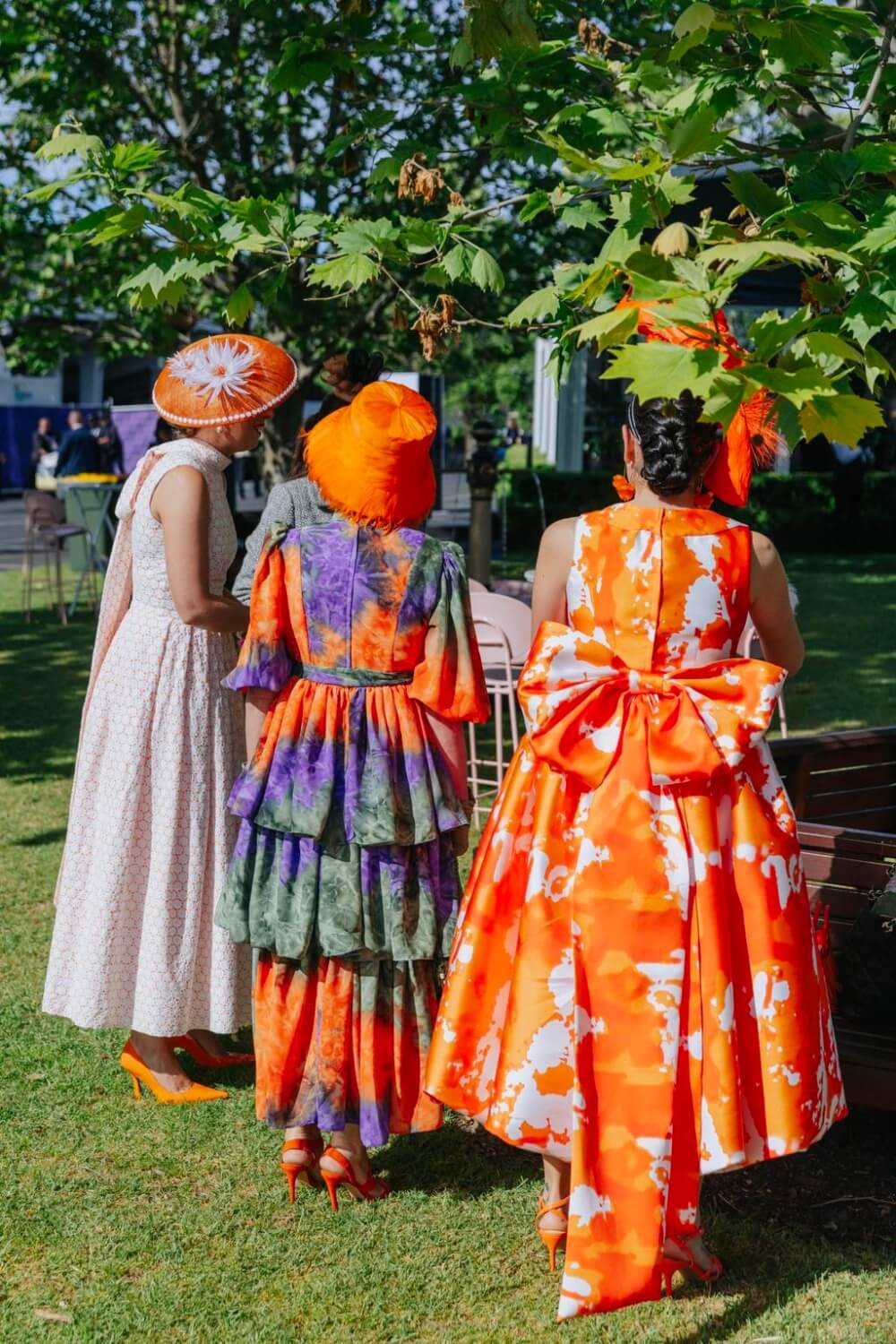 What to wear to Derby Day
The first official day of the carnival, Derby Day, calls for a sleek and sophisticated black and white look. Within this dress code there is endless room to create an utterly chic combination, whether you opt for classic sophistication or an edgy modern coolness.
For classic style, opt for timeless black dresses. Midi or maxi, we love to team this simple yet elegant choice with beautiful accessories and sophisticated heels. Alternatively, for a fashion forward look, stand out from the race day crowd in a chic jumpsuit or a borrowed-from-the-boys suit (think slouchy black pant, velvet bustier and a chic oversized blazer). Add a chic Maison Michel boater hat in black or ivory, or opt for an oversized Maison Michel bow to finish off your outfit, plus a natural make-up look to let this outfit really shine.
Whether you opt for a totally monochromatic head-to-toe look or a striking black and white moment, add a pop of colour to this otherwise monochrome day with a bold red lip and manicure.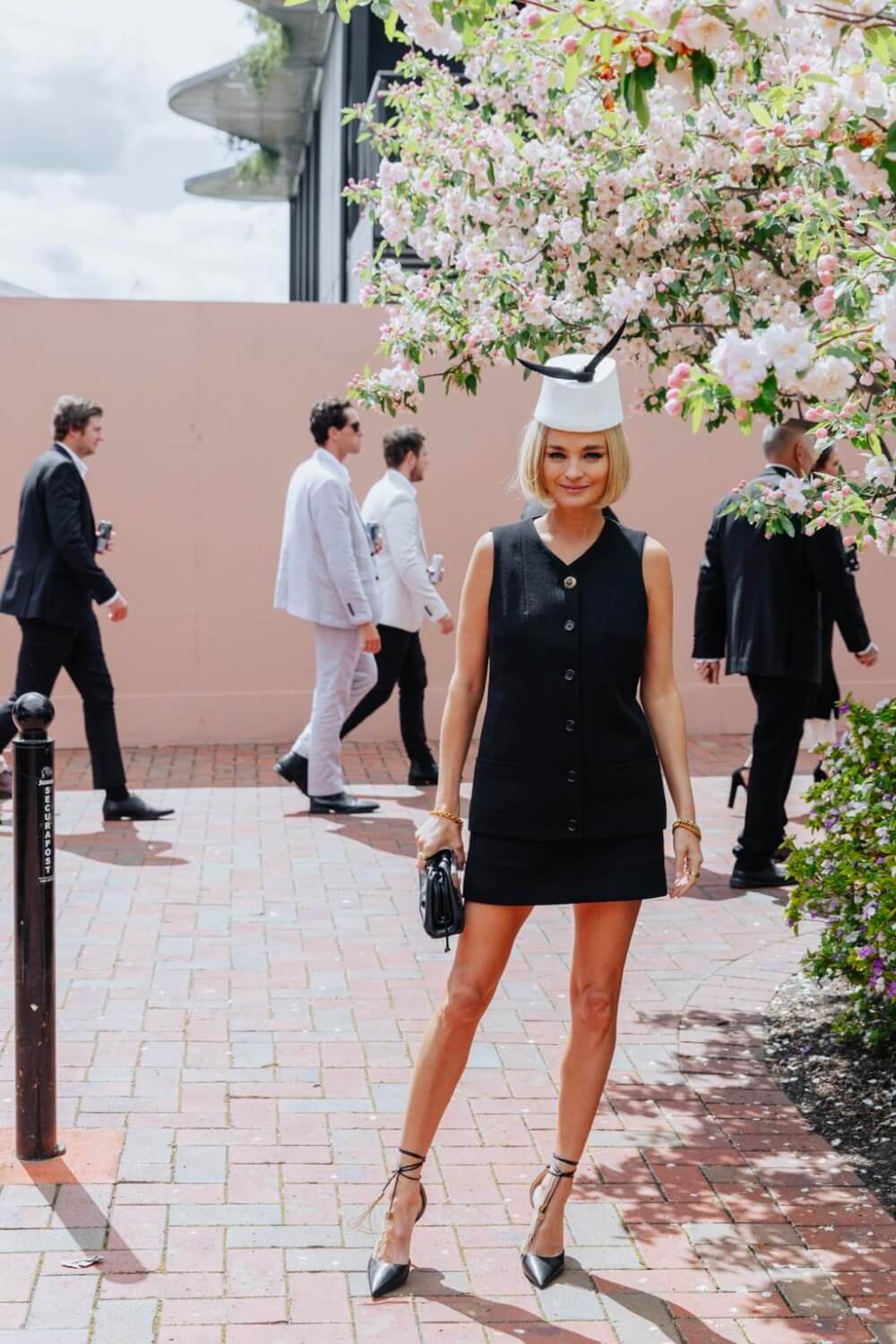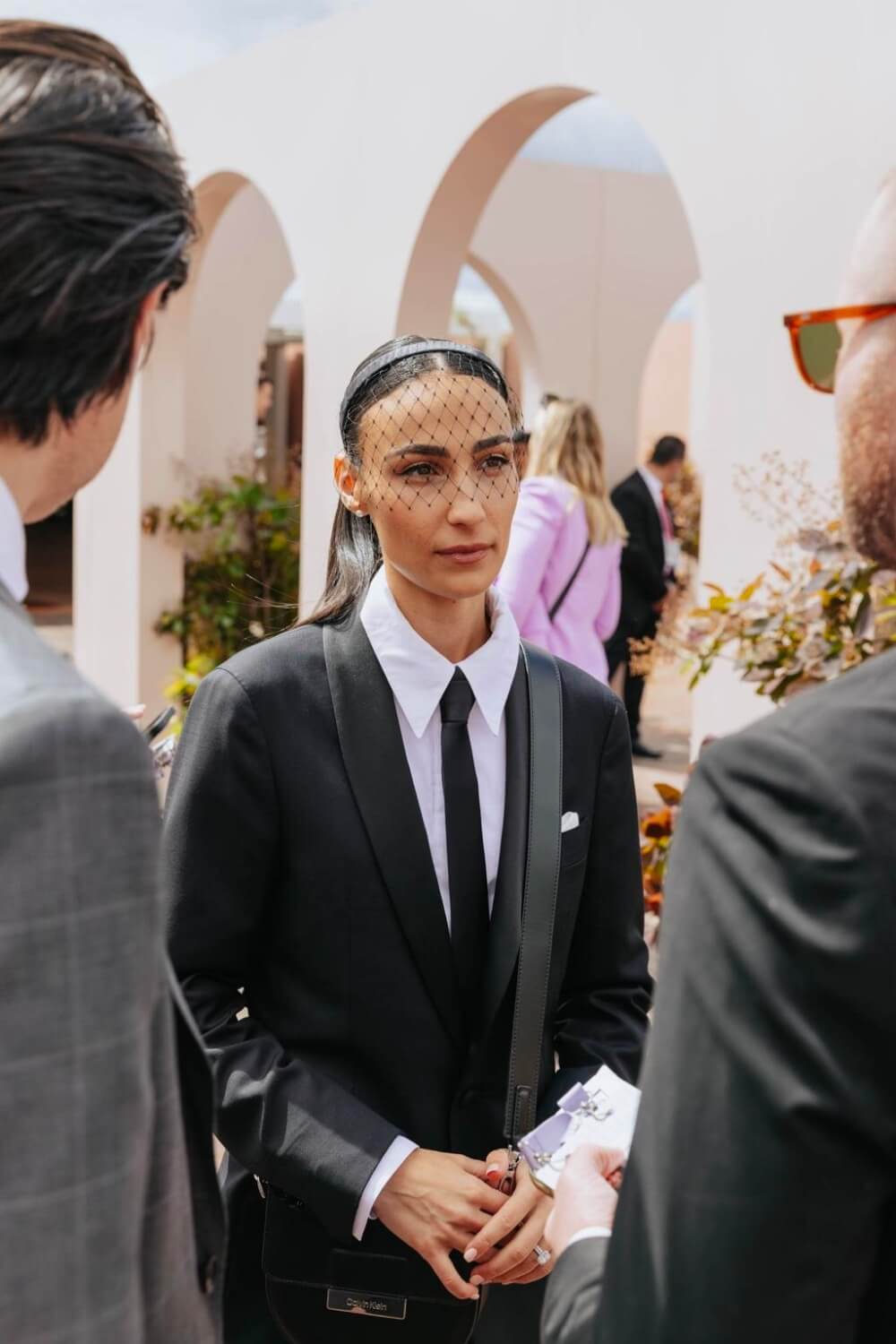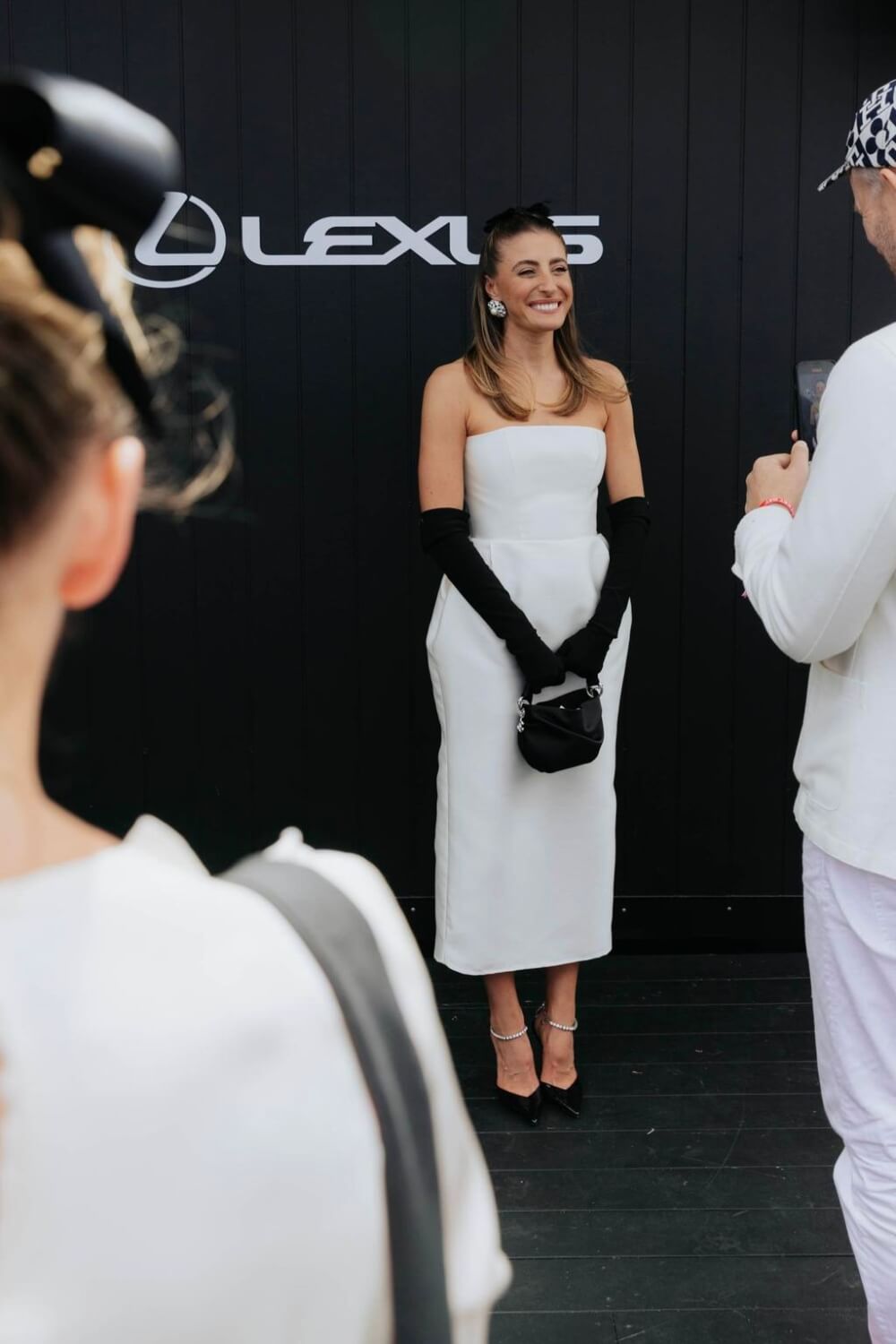 What to wear to the Melbourne Cup
After a refined and elegant Derby Day, Melbourne Cup day is your chance to go bold with a kaleidoscope of colours. Think brightly coloured maxi dresses paired with tonal headwear and neutral accessories. For a fun, yet comfortable look, try pastel-toned suiting. Teamed with a creamy white bag and shoes, this is an outfit that you'll be pulling out of your closet to re-wear long after the Spring Carnival has ended.
For this year's highlight event we'll be leaning on Victoria Beckham for sophisticated gowns in perfect jewel-toned hues on Chloé for chic separates and on Stella McCartney for irreverent, chic prints that speak directly to the theme of the day.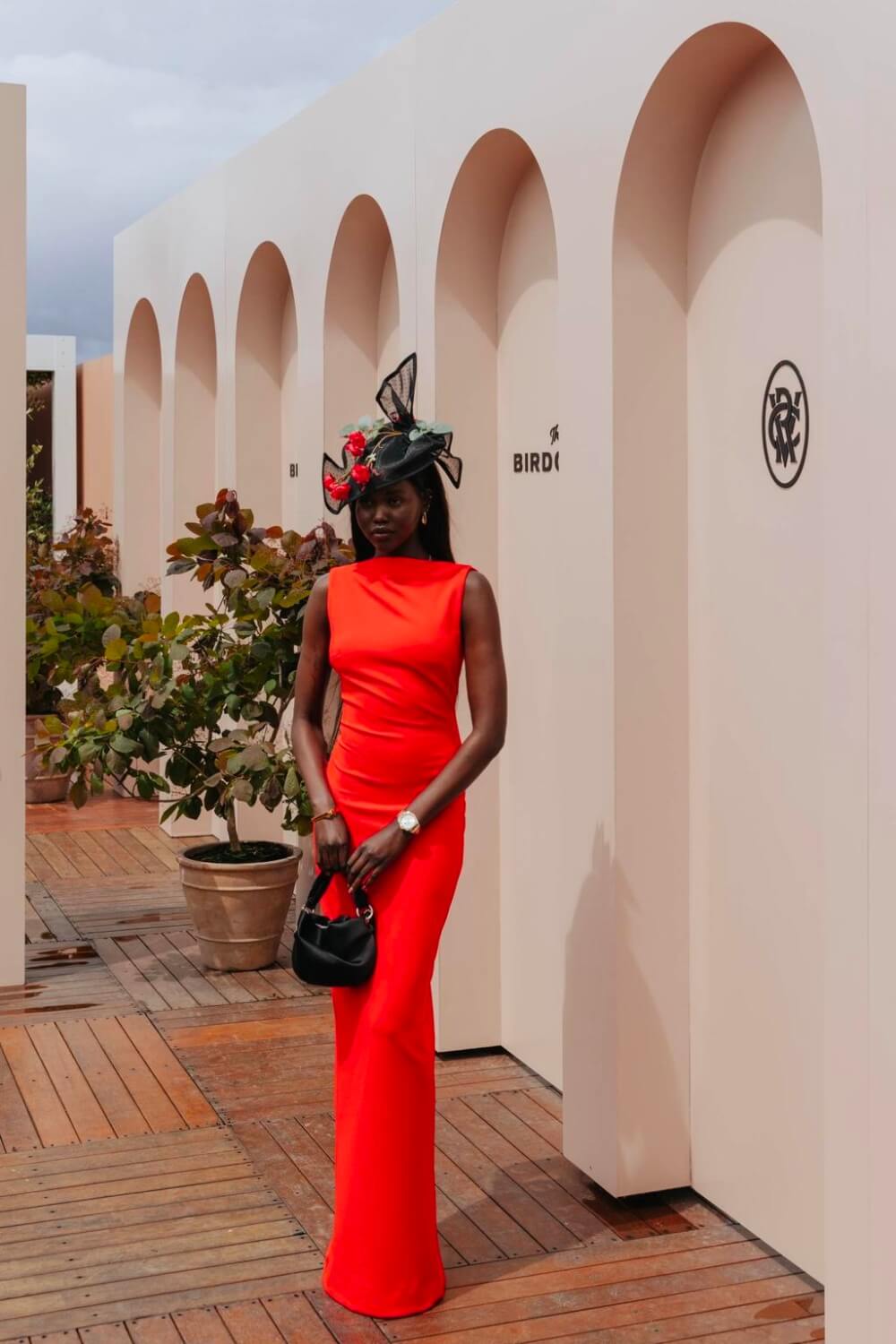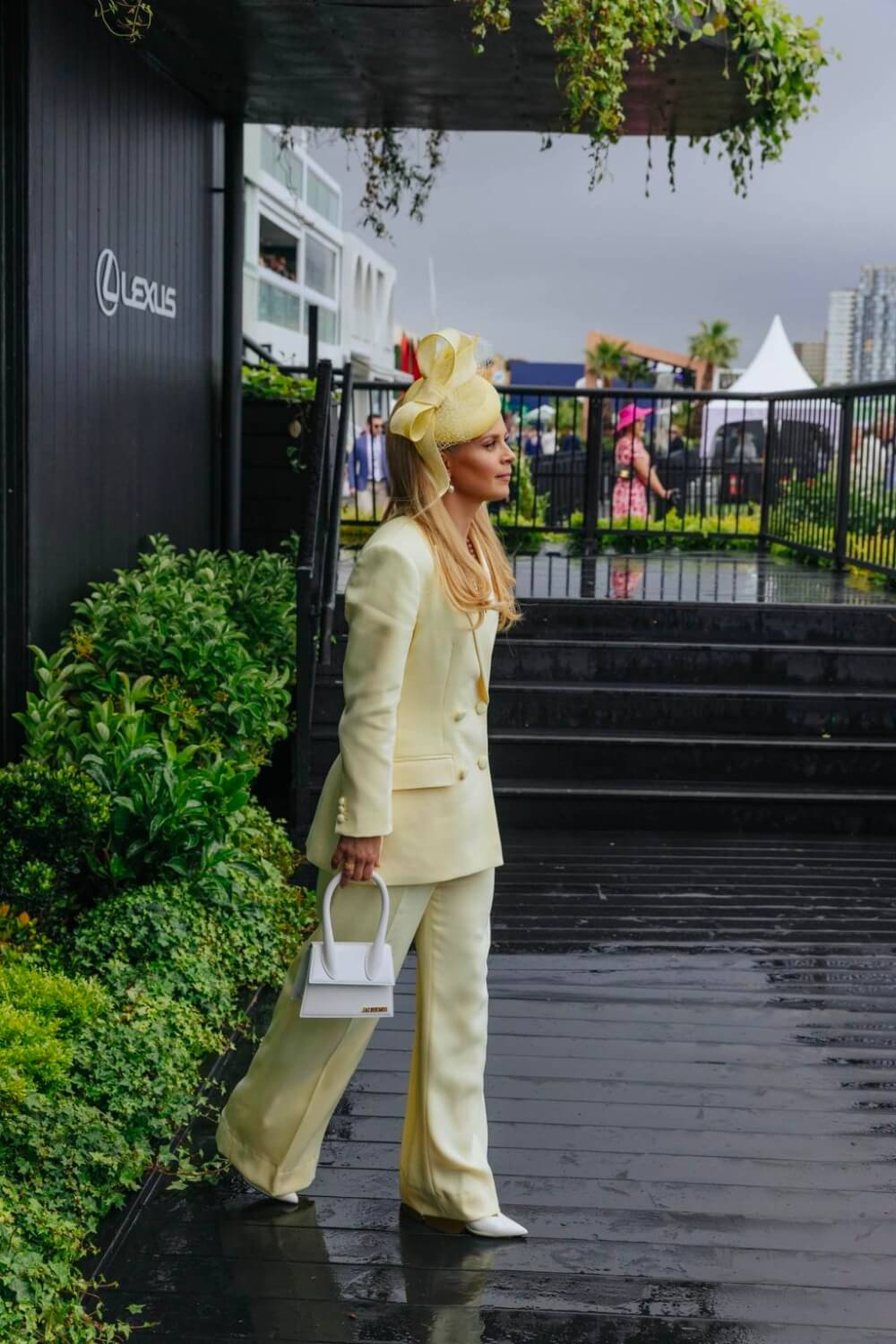 What to wear to Oaks Day
The carnival's Ladies' Day is your chance to go ultra-feminine in your sartorial choices. Look to elegant floral prints, delicate lace detailing and whimsical sherbet colour tones for an elevated, feminine race day look. For subtle yet stylish headwear, invest in a modern straw beret or a dainty sequin embellished bow from Maison Michel to instantly update your race day attire.
This year's Oaks Day is linked to the Royal Children's Hospital, making shades of magenta, mauve and lilac a feature colour palette to draw from. Show your support of the association by topping your outfit with a magenta Maison Michel hat or straw beret. We love pairing purplish tones with creams/ whites/ ivory, so a chic cream pant, ivory shoes and a stunning top from Petar Petrov will pop against the vibrant magenta hue.
With all eye on the ladies on Oaks Day, we're not passed suggesting you have fun co-ordinating your looks with your closet girlfriends! Lean on sleek tailoring, or go for billowing silhouettes and voluminous styles to have heads turning for all the right reasons.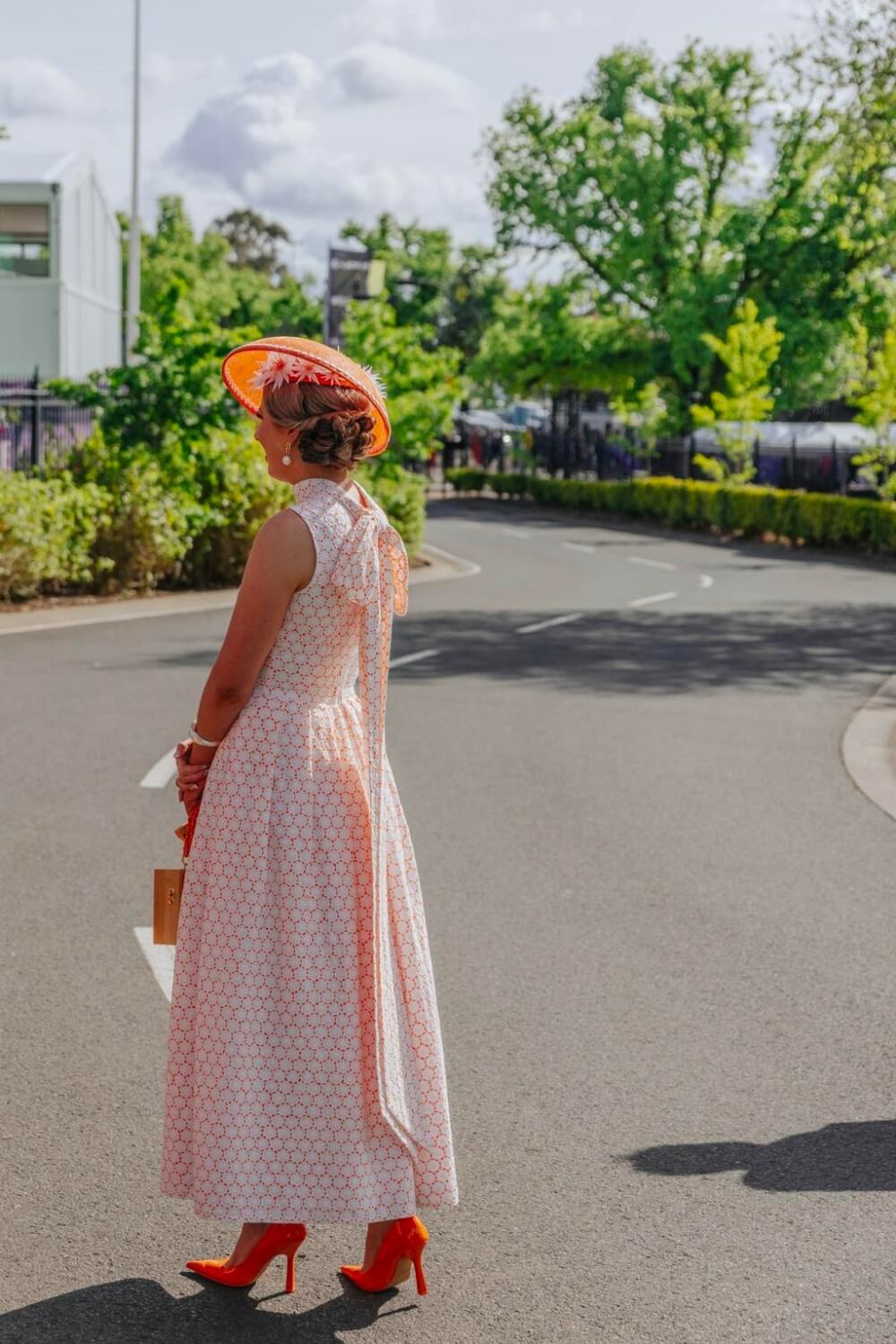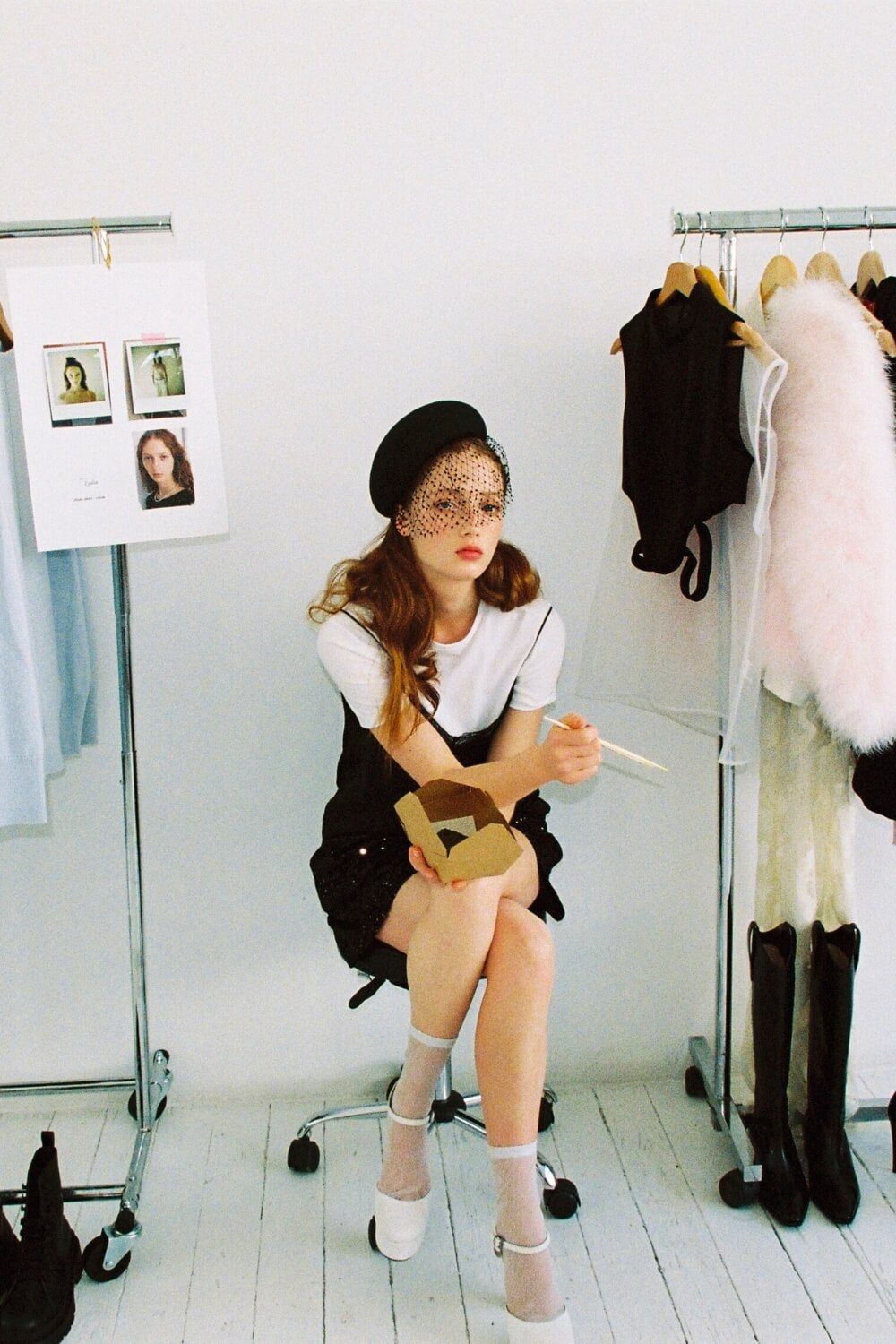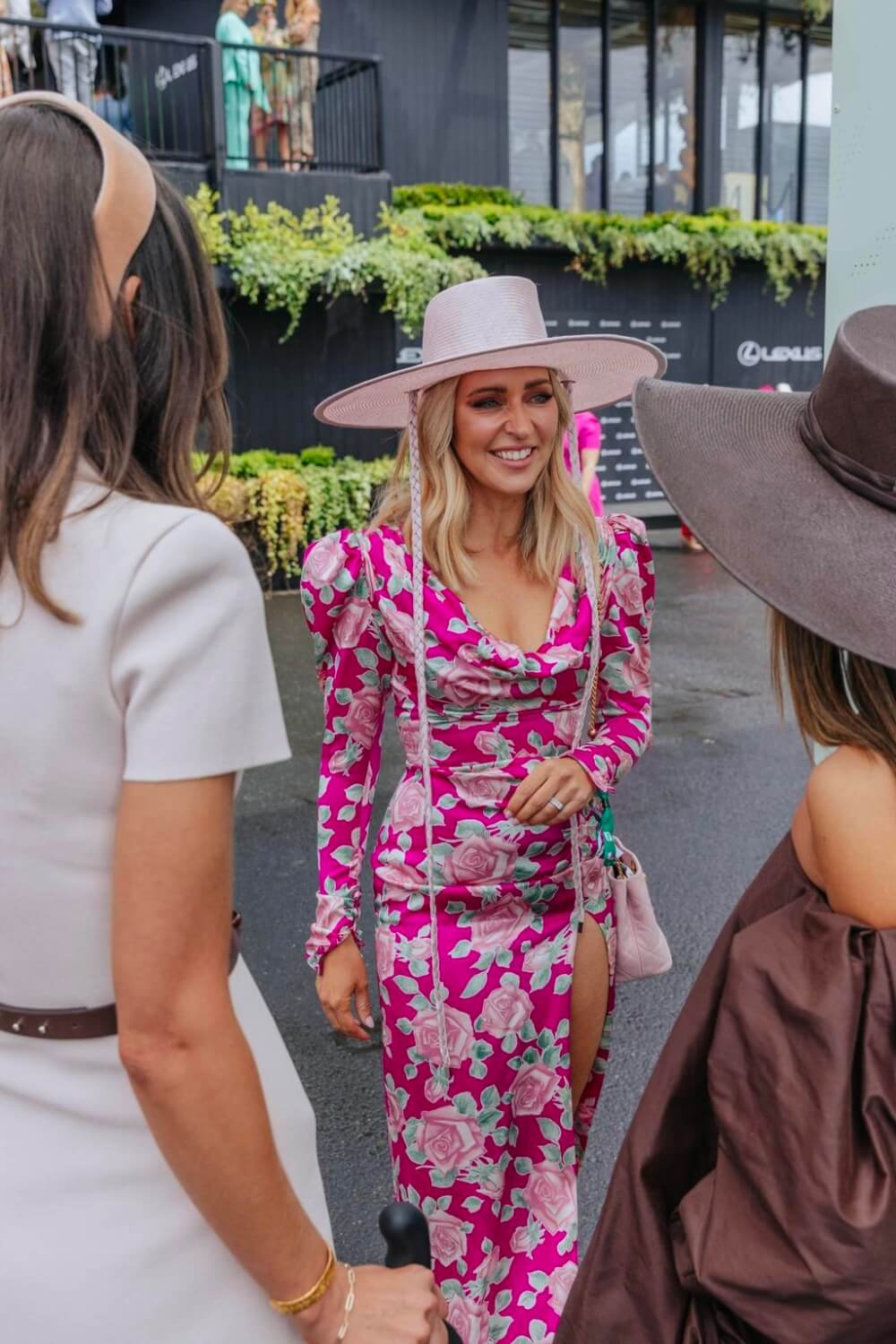 What to wear to Stakes Day
A family-friendly affair, Stakes Day is the perfect event to let your hair down and dress in a slightly more relaxed fashion. Opt for cotton or linen sun dresses from Agua by Agua Bendita teamed with a chic straw hat and mini bag, for a look that will have you looking your best while having fun in the sun with your family.
To the relief of our feet, it's time to swap your heels for chic sandals or an on trend ballet flat. Look to our edit of chain detailed flats and kitten heels from Stella McCartney for an update to your footwear collection.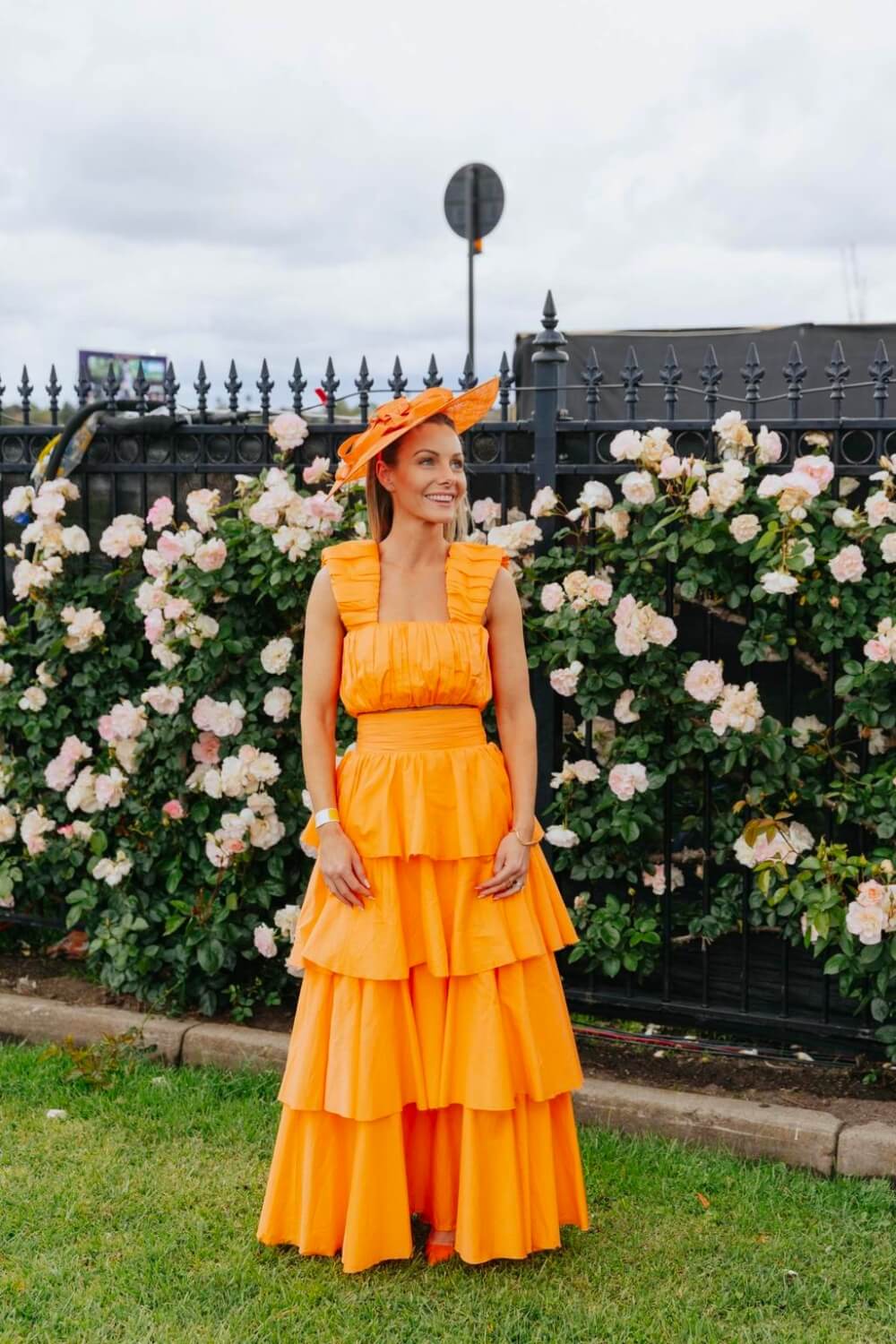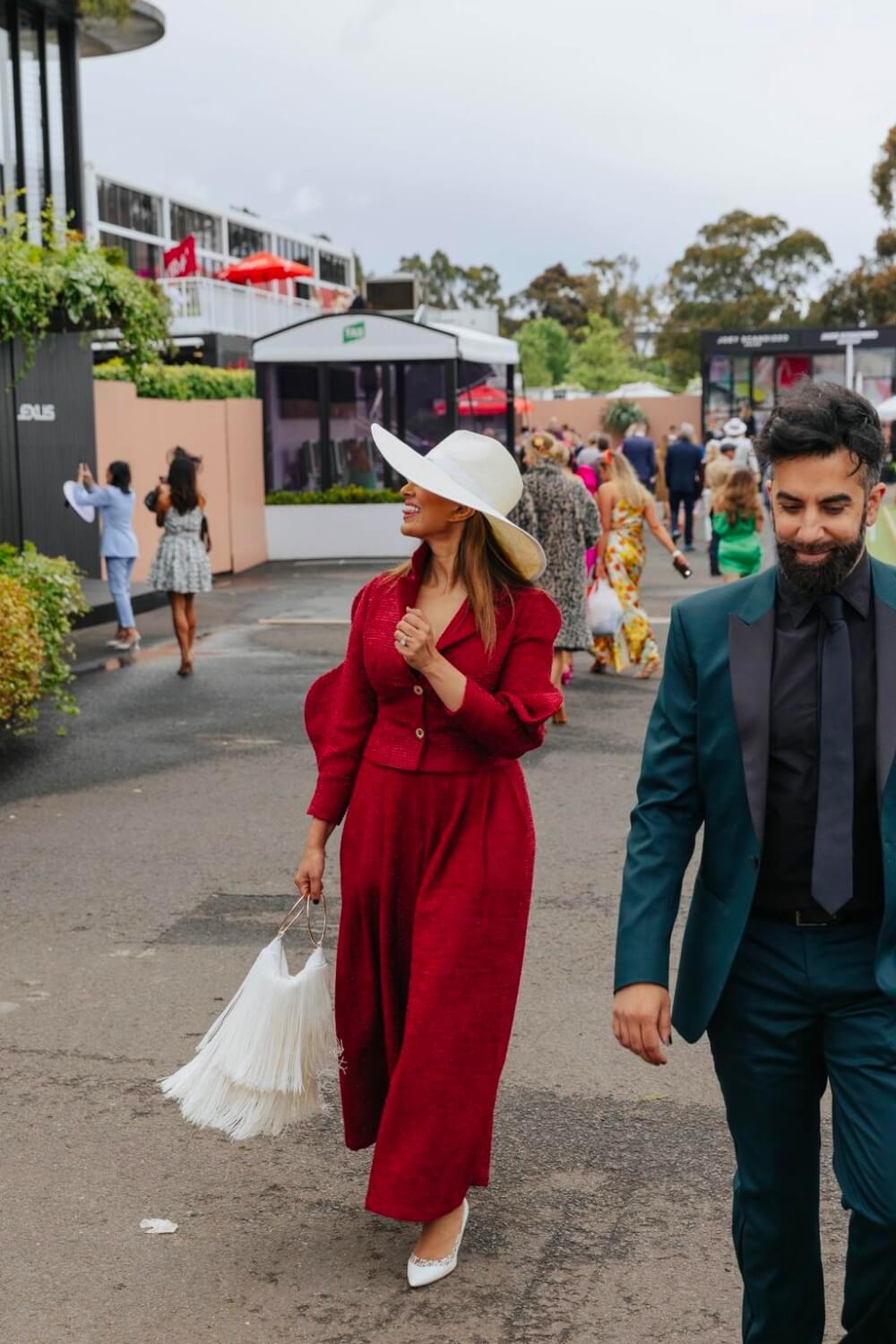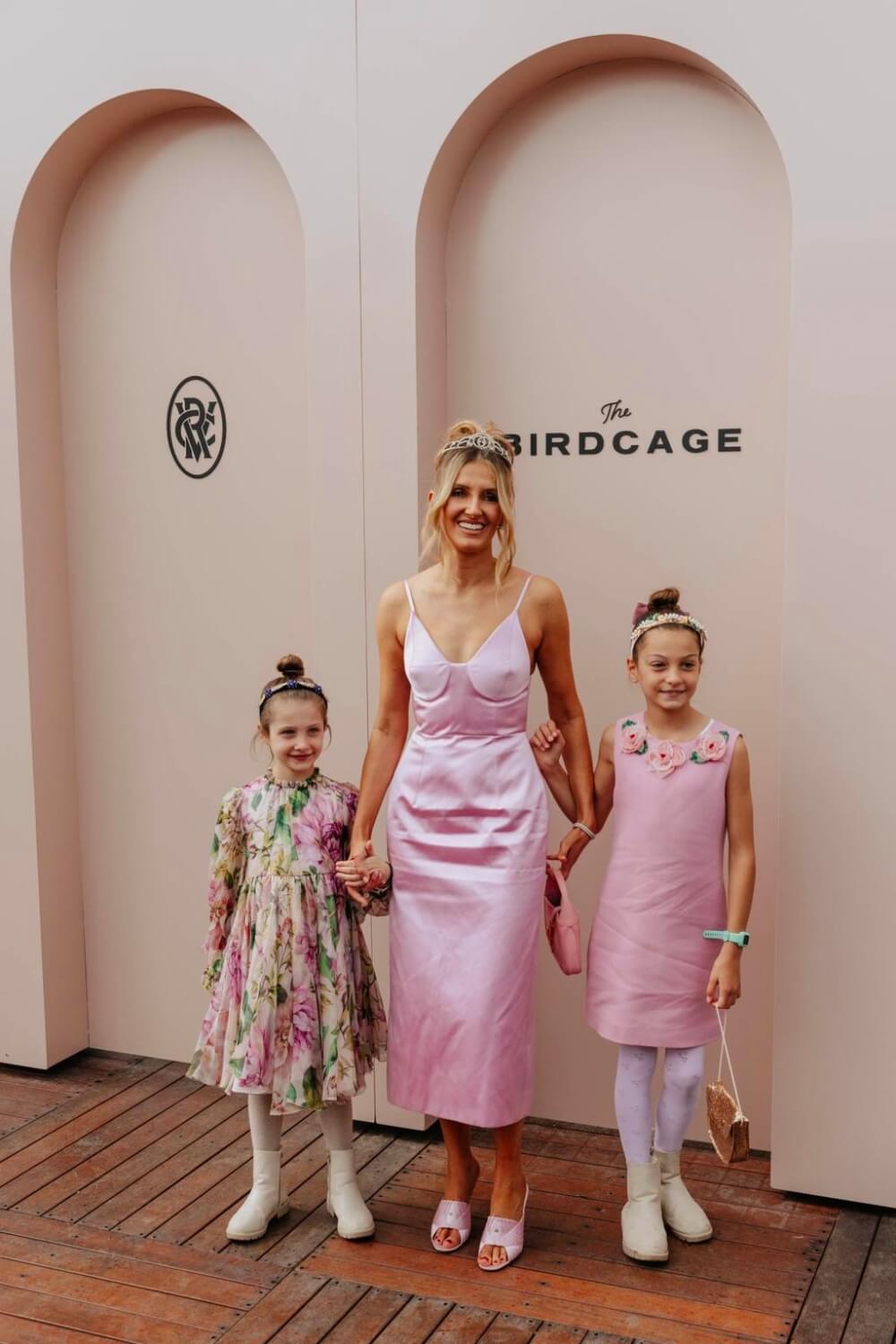 Whether you're attending all four events or just one, our incredible edit of dresses to wear to the races and complementing hats and headwear will have you looking your best at this years Spring Racing Carnival. And if you need some styling advice on how to create the perfect look, don't hesitate to contact us!