Your Guide to Golden Goose Sneakers
October 27, 2023
From classic white leather to eye-catching metallic glitter, Golden Goose sneakers have quickly become a go-to style staple for fashionable women (and men), the world over. Founded by Francesca Rinaldo and Alessandro Gallo in 2000, these iconic distressed sneakers are handcrafted in Venice by inspired expert Italian artisans using premium materials and time-honed craftsmanship.
Combining ultimate comfort with an edgy street style coolness, these now cult sneakers will add vintage appeal and modern charm with their unique imperfections. From choosing your favourite style to finding the perfect fit, read on to discover our comprehensive guide to Golden Goose sneakers.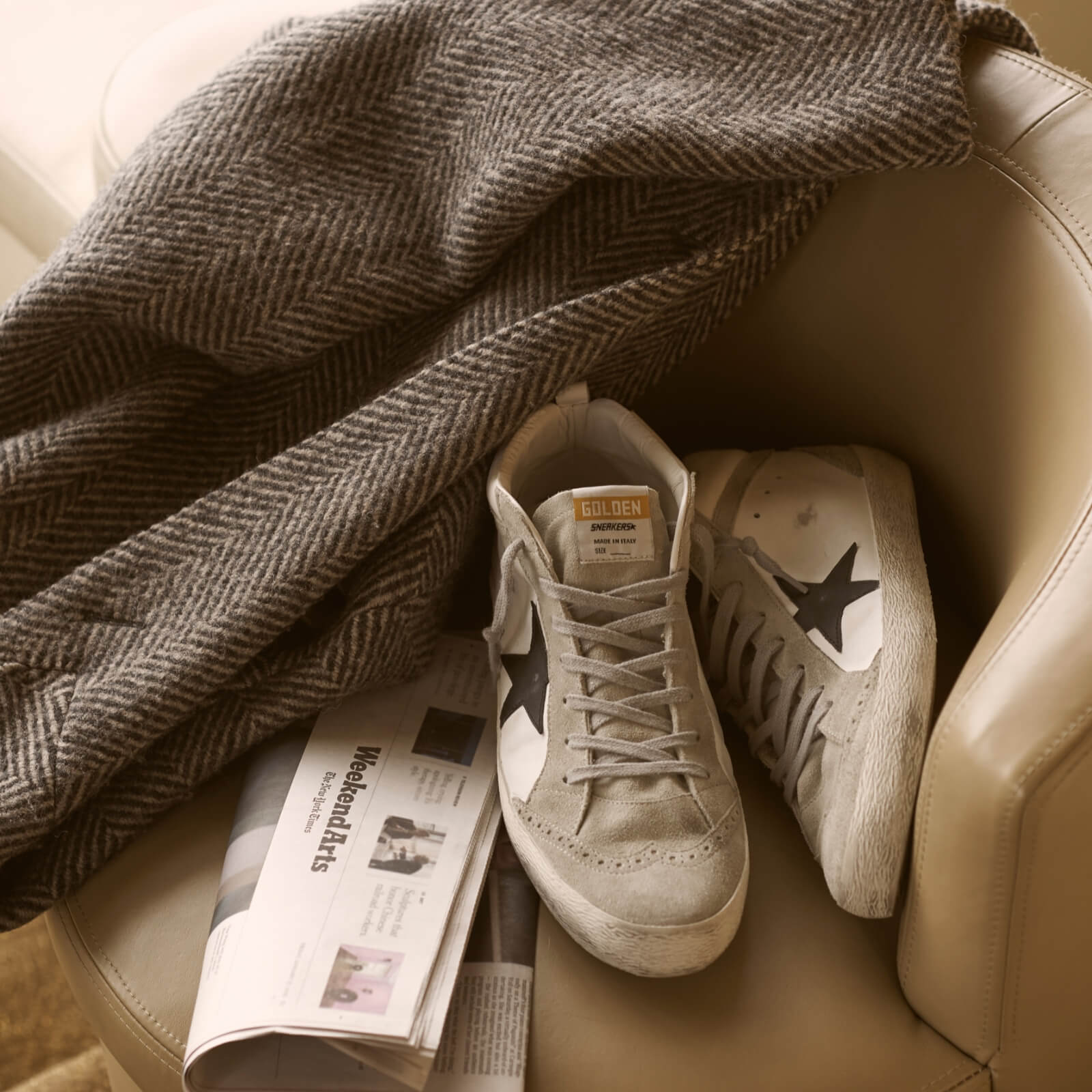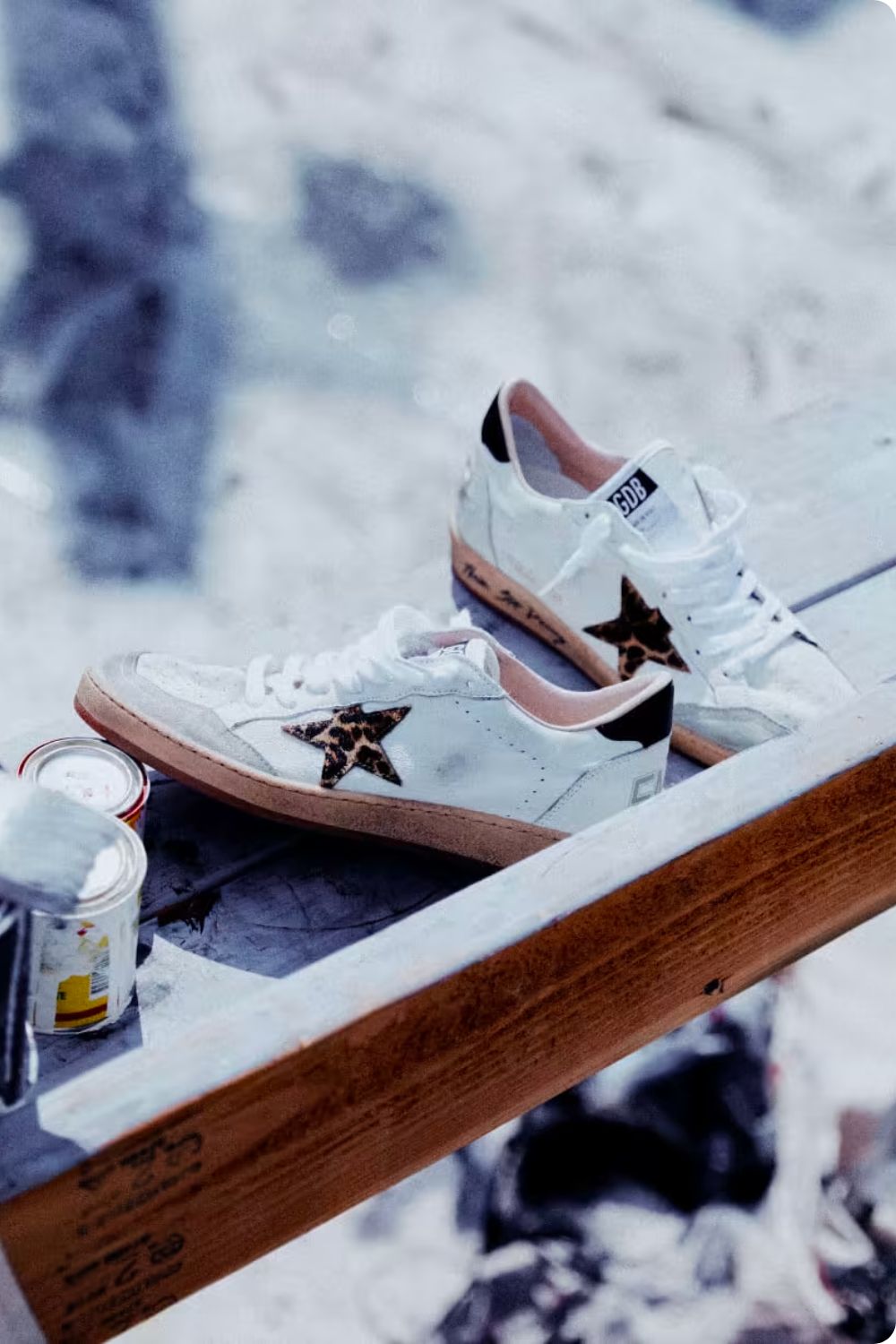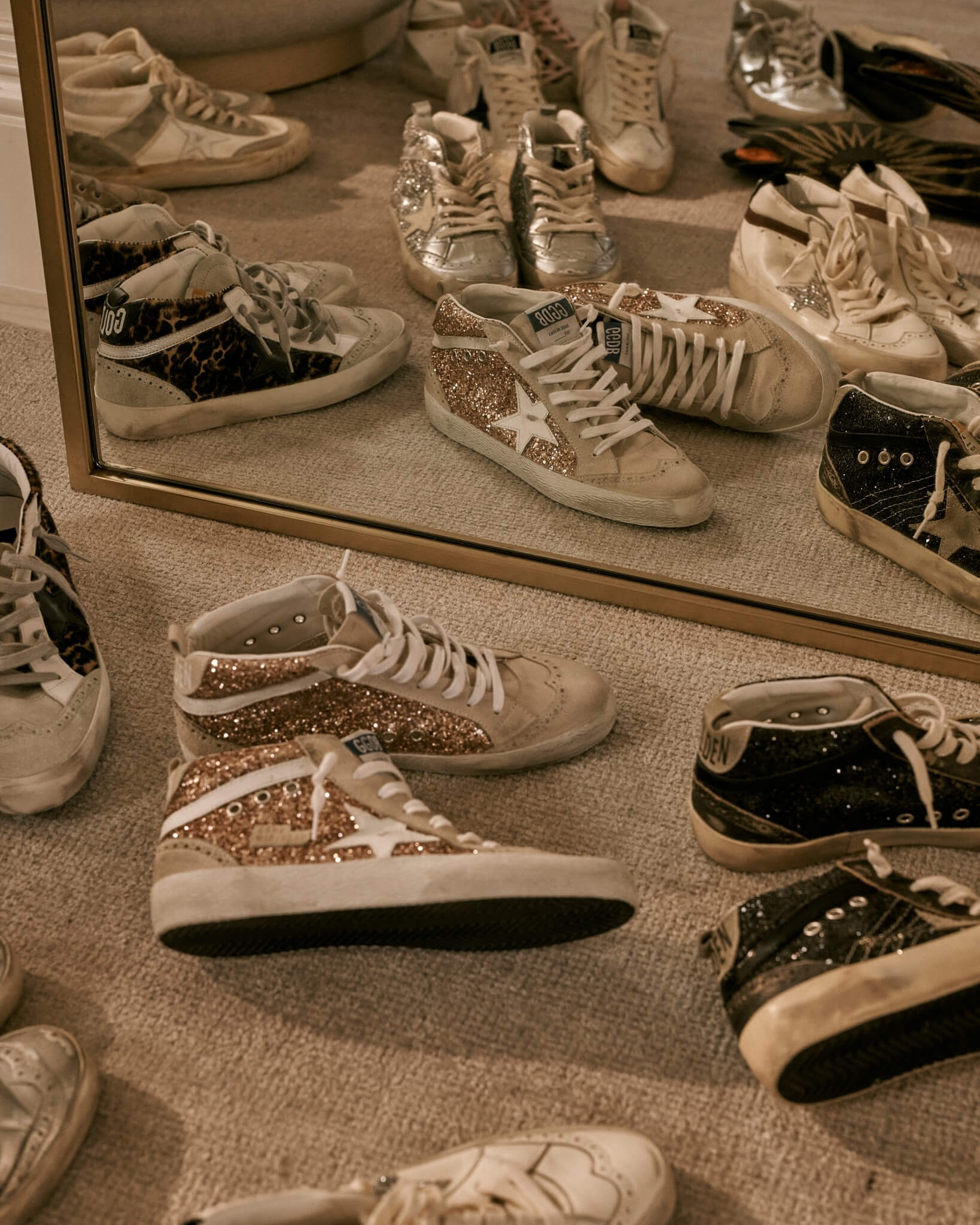 How do Golden Goose sneakers fit?
Generally, Golden Goose sneakers fit true to size. However, in saying this, there are a couple of points that should be considered to find your perfect fit.
1. Golden Goose produce their sneakers only in whole European sizes, so if you often find yourself in between sizes, we would recommend opting for the bigger size.
2. While the majority of Golden Goose styles fit true to size, over a number of seasons we've found that some styles tend to fit slightly different to others. We recommend sizing down in the Running Sole and sizing up in the Dad Star. For all other styles stick to your normal size.
Of course don't hesitate to contact us here if you need further personalised sizing advice.
How to care for your Golden Goose sneakers?
With their light distressing and worn-in look, caring for your Golden Goose sneakers is about as low maintenance as it gets. Only adding to their individual charm, we love to allow any additional markings to enrich the personality and uniqueness of the shoe.
Of course, we wouldn't recommend wearing any shearling-lined or suede styles in the rain and if necessary you can give your leather styles a light wipe with a microfibre cloth to remove any excess dirt. Each pair of Golden Goose shoes also comes with its own dust bag which we always recommend storing your sneakers in while they're not being worn.
How comfortable are Golden Goose sneakers?
A favourite with the gorgeous #GraceGirls in our boutiques, Golden Goose sneakers are ultra-comfortable and perfect for days on your feet. Whether you're walking the city streets on vacation or spending the day running errands, stay stylish and comfortable with a pair of the cult Italian sneakers.
Getting more comfortable with each wear, the foot bed of these sneakers will mould to your foot over time, however, if you're looking for extra support, we'd recommend investing in the Running Sole or Dad Star sneakers which have added in-sole support.
How to style Golden Goose sneakers?
As versatile as they are stylish and comfortable, a pair of Golden Goose sneakers will match with so many of your favourite outfits. For work or the weekend, discover how we're styling our sneakers.
Classic, casual and contemporary, Golden Goose's iconic Super-Star sneakers deserve a place in every wardrobe. Accented with the brand's signature star on the side, these sneakers will sleekly and subtly pair with everything from denim to dresses. For a classic ensemble, style your
Golden Goose Super-Star sneakers
with crisp shirting, straight-leg denim and an oversized blazer thrown over your shoulders.
With their 80s sensibility and modern style, the Ball Star sneaker from Golden Goose will add nostalgic appeal to your outfit. Drawing inspiration from the world of basketball courts and skate bowls, these sneakers are best juxtaposed with loosely tailored suiting. Just add a relaxed fit t-shirt and a baseball cap for an effortlessly chic look.