Staff Outfit Pick #3...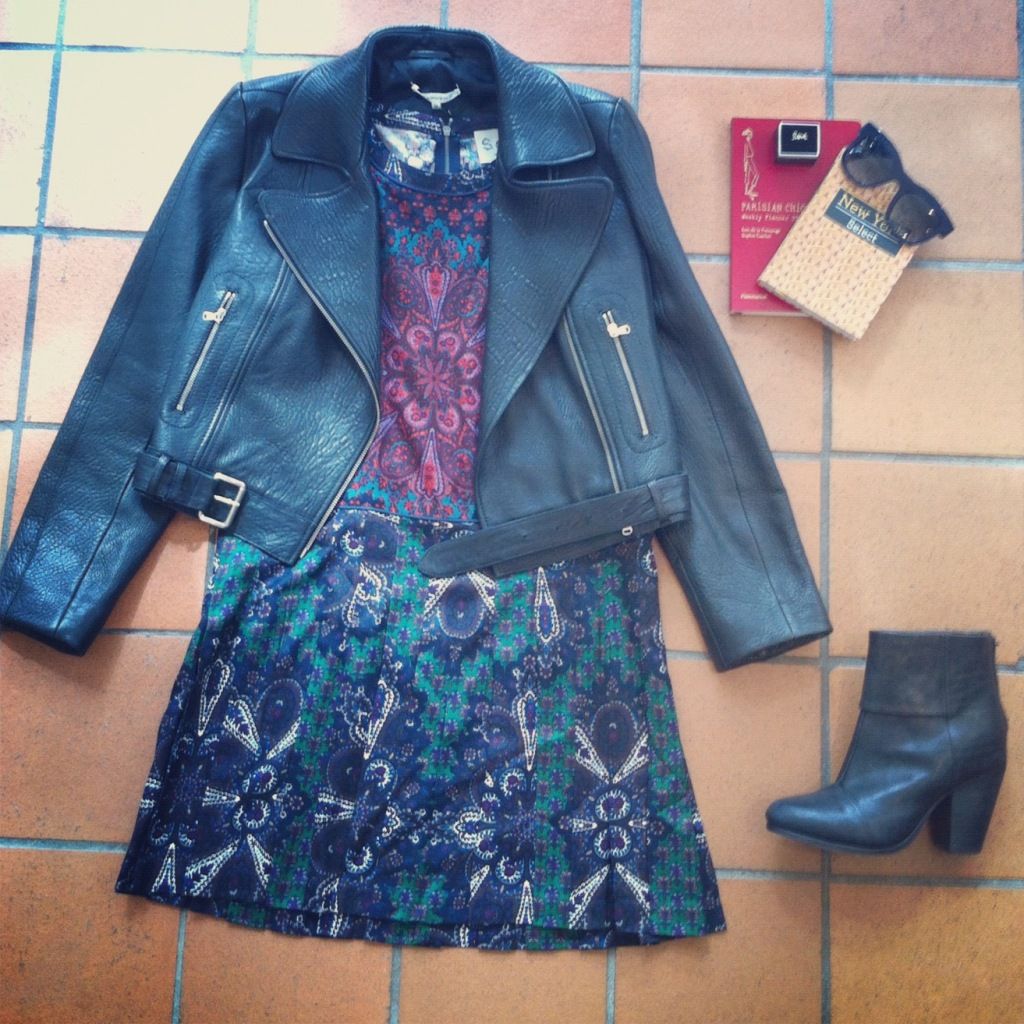 Now it is Grace girl Jen's turn to jet off to NYC!  We asked Jen what outfit she will be wearing non-stop on her holiday…
Tell us about your outfit Jen!
My outfit is a paisley dress by our newest label Sea, paired with a Carven leather jacket, Rag & Bone's fabulous 'Newbury' boots, and a pair of Thierry Lasry sunnies.  Also, I always wear my gold Sydney Evan 'Love' ring!
What do you love about this outfit?
I think the Sea NY print is so beautiful and subtle in its muted tones and the pebbled leather of the jacket toughens it up with a bit of necessary texture. You know I can't be too girly!
Where in New York could we find you wearing this combo?
Hopefully it will be too warm to wear the jacket, fingers crossed, but I'll rock the dress with converse in the day for some Soho shopping, and pop on the ankle boots at night for a few cheeky Manhattan drinks.  And for my Brooklyn/Williamsburg days, I might pop some cuffed up denim underneath.


Carven leather jacket: $1768
Sea dress: $452
Rag & Bone 'Newbury' booties: $548
Sydney Evan 'Love' ring: $898
Thierry Lasry sunglases: $468
INS Select 'New York' guide: $24.95
Parisian Chic weekly planner: $21.95