Q&A With Blanche!
We are obsessed with the bright and fun printed leggings from new Parisian label 'Blanche' - currently in store at Grace!  We asked Alison Zerbib, half of the Blanche design team, some questions about the inspiration behind her collection, and much more…
Who were your fashion icons growing up?
My mom, she was fearless in the way she put herself together. She will always be my muse.
What inspired the Fall Winter 2012/13 collection?
it all started with 60's costume jewelry and lots of bling!  The combination of everyday pieces that are jeweled up for the night.

How would a Blanche girl dress on a daily basis?
Blanche would rock a cashmere knit with her black tuxedo pants or leather pencil skirt with just a hot lip for night.
How would you describe your personal style?  Is this reflected in your designs?
Well I love to pile on jewelry, mix patterns and wear oversized shirts with leggings.  Making pieces that combine embroidery, beading work and Austrian glass hot fix is therefore just an extension of my personal style.
Tell us about your favorite country/place in the world?
Israel.  It's my home, my heart, my inspiration and the perfect combination of all the things I love. Amazing scenery, great mix of people, great food, fabulous shopping….need I say more ? ;-)

Your number one place to take visitors to Paris?
Definitely the Flea market on the weekend. It is so inspiring! it has grown to be even more eclectic, filled with great eateries and amazing finds…a must see while in Paris!

Your favorite cocktail/drink? What does it tell us about you?!
The Quintessence at Angel's Share in NYC's East Village. Rhum infused with jasmine+grapefruit & soda…just have it when you're in NYC it'll tell you as much about me as it will about you!

Top 3 favorite restaurants in New Paris?
L'Entrecote in Saint Germains, Ferdi & Cafe Marly mainly for the view and the red fruit milles feuilles…It's hard to get better.

We don't really believe in Fashion "rules" but if they exist, is there a rule you love to break?
White shoes - love them!  All year round! not sure why they're so unpopular, I love a 'Love Boat' look.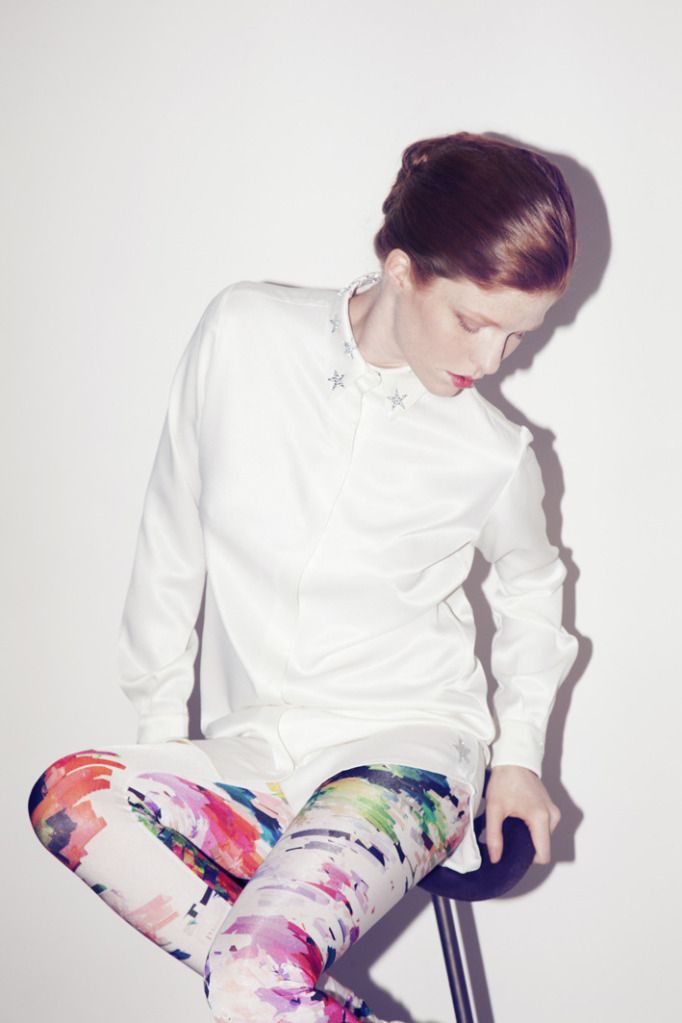 Blanche's divine printed leggings - $152 at Grace!